For devoted bloggers, every day we need to write something. It's our daily bread. It is what feeds us – spiritually and figuratively.
Whether writing is in your blood or you are just new to it, it takes hold of you and you just need to blurt out something.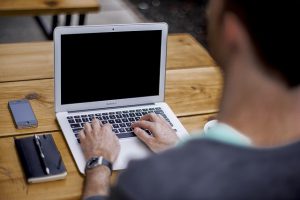 I was born into a family of writers. My grandfather was a published author of many short stories and some great novels. He was a journalist and editor for some of the leading magazines and newsprints of the time.
He bred 4 boys, all successful in their own right, and accomplished writers in their own fields – education, agriculture, industrial relations and medicine.
So surely it was natural that I was to start writing too?  Not really, so it seems. It has taken 50 years for me to get the bug. But now I have the bug.
Writing is the Passion
It is our daily bread devotional. No, I am not very religious, but this is as close to what I can understand religious devotion to be.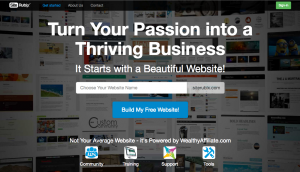 I get up in the morning and want to write something. It doesn't have to be published, it just has to be written.
So I needed an outlet. I needed somewhere that I could focus my writing and give it 'purpose'.
Being involved in the Information Technology world I learned about websites and information marketing – content marketing as it is also known.
Content marketing has given me the opportunity to write articles for my own websites and earn an income at the same time. I get to be my own boss and work my passion as I want.
How fabulous can it be to turn your passion into a money-making business?  How much would you like to do that?
Well, I'm here to tell you that there is nothing stopping you. What is your passion? What is your daily bread – the thing that makes you get up in the morning?
We have the opportunity right here and now to turn our passion, our daily bread into a money making business.
Let's look at some objections you might have:
I don't have time.
Ok , so you work at a job that you need to pay bills, or you are a full-time parent or career. That's fine, so you can create a website and add some content in the evenings when you are watching TV. On the weekends, when you are sitting around – spend an hour learning how to design your very own website.
It's going to cost too much and I can't afford it.
What if you could create a website or two for free and start building them up to a point they are ready to start marketing? What if you could earn an income from them? Could you invest $47 a month or better still, $359 a year in an education?
Online businesses are just scams.
For something to be considered a scam it will need to be ripping you off and taking money from you without providing the result it advertised. Now there are plenty of scams online. So, obviously, you need to avoid these. Look for reviews of online businesses and judge for yourself.
I have been there. I have chased the golden carrots but have been fortunate enough not have lost much money on the bogus opportunities.
Create Good Engaging Content
Then a few years ago I read about affiliate marketing – which is basically marketing and generating sales of products that belong to other people and then you earn a commission from the sale.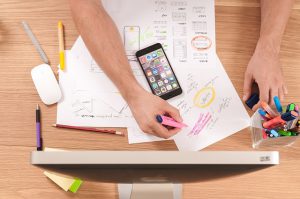 Affiliate marketing allows you to create niches that target market products to groups of people. This is where the content marketing comes in.
Writing good quality content will engage your readers and get them coming back to your website and hopefully, buy from your affiliate links.
Earning Money Through Trust
I read a fabulous article recently by a colleague in a marketing group I subscribe to.
He talked about the concept of content marketing. Many people create an article or blog and then rush out marketing that piece of content in the hope that it will attract people and make a sale.
But what he said really rings true. And that is that when we write we need to create great content that will engage our readers. We want them to trust what we are talking about and get them to come back for more.
Write from the heart and your readers will see that you are not trying to scam them. Give them the information that they need from your website that will help them to make a decision or understand how something works.
Incidental sales will happen as a result of people believing that you have a solution.
Affiliate marketing is not about selling. It is marketing information that will lead people to make informed choices.  You profit from earning trust.
Earn money, you don't make money.
Giving up a slice of our daily bread to help others. Neat huh?
If you would like to know more about that I do and how I direct my energies then feel free to check out my website information on affiliate marketing.
If you want to go ahead and start turning your passion into a thriving business then click the button below and get taken straight to setting up a free starter account and some websites with Wealthy Affiliate University.