Session 3
What is Content and Keywords
This article is the next session in the series of training to help you learn online affiliate marketing and is focused on understanding what is content and keywords.  
This is an opportunity to turn a hobby or passion into a business and learn how to create content for a website about your hobby.
When it comes to any online medium that you use to attract visitors you will need to create some form of content.  In the online world, content is king. Especially if you want to get your site, article, blog, or video, to rank within the key search engines – google, yahoo, and bing.
So what is meant by content?  What is content creation? Content is some form of information you add to your site. In the case of a blog or a content website, it will be an article or a video presentation.
Attractive Content Attracts Attention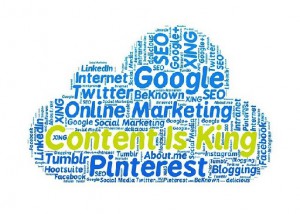 My Son is a wiz at the online game creator website, sploder.  This site requires the user to create games using the various platforms provided on the site. 
He has realized that the more quality games he can produce and publish (content) the better his profile and games rank within the game's community. It is really the most amazing site for kids and young adults.
If you have kids, I recommend you get them to check it out. But be warned, it is addictive.
Anyway, I digress!  The same goes for online marketing websites and youtube channels as well.
The content idea has a number of functions. New content, particularly quality, well-written content will engage your readers who come to your website. Your content should be related to the website that you have produced, your niche site. The idea is to help your readers to get information or answers that they have been searching for. 
Become an Authority
Another key function of new content is to show the search engine bots that your website is functional and is being used. If the content is being accessed by your readers, the search engines will see your site as becoming an authority on your niche and will elevate its ranking (aiming to get to the top 3 pages of the search engine).
This is a really simplified version of what the search engines actually do as they do have all sorts of algorithms and criteria which determine ranking but hopefully, you get the gist. You need to get a handle on writing and creating new, fresh content with the aim of publishing daily if possible.
Writing content is not a difficult process. If you want some tips and ideas please check out this article here.
Keywords for Search Optimisation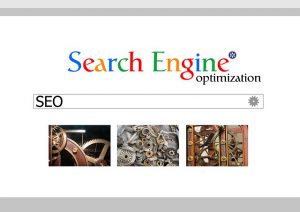 Within your content, you should also have some keywords and phrases that will be picked up by the search engines. These keywords will be targeting the words or phrases that your readers will type into the search engine to find out stuff.
As an example, if you were looking on the internet for a good dive spots around the Great Barrier Reef, you would probably type in a search request like "the best dive spots in Queensland".
The search engine – say Google – would return all the results that it can muster with similar type word strings or keywords. Theoretically, the websites with the best content that fits the keyword search criteria will be displayed at the top of the results.
JAAXY Keyword Search
So the next question would be, "how do I find good keywords?".  There are a couple of basic techniques that can be used to find the keywords. A great starting point for finding ideas for content is through the Google search bar. Typing in a string of keywords will show a 'drop-down' box of most typed searches for the string you are typing.  You can use these word strings in your content as a keyword string. Also known as 'Long Tail Keywords'.
But the best keyword search tool that I have used is Jaaxy It is also the free keyword tool within the Wealthy Affiliate website.  Both provide you with a comprehensive result on any keyword search that you enter into it.
Jaaxy will provide you with details such as the percentage likelihood of a keyword string making it to the top pages in a search engine. You see the number of competitive sites using the keyword. Plus the expected number of hits you will get and the number of searches there are under that keyword.  You can use this information to find a potentially top-ranking keyword for your article content.
Don't Keyword Stack
You then need to add your keywords to the content without going over the top and using it everywhere. In fact, the search engines see this as keyword stacking and are likely to penalize your site for this and drop your rankings.
The optimum use for keywords is within the heading (so long as it makes sense and is not forced) and once or twice within the next couple of paragraphs. The main thing is to not make it obvious. Ultimately, the content has to make sense and be readable and enjoyed by your readers.
KISS Principle Applies
Above all, when you are producing content and selecting keywords you need to keep in mind your audience. Keep it relevant to your niche and ensure it is enjoyable and easy to read.
Interestingly, I have been told a tip is to throw out what you have learned at school. Instead of writing essays and comprehension exercises, you should write as if you are speaking to someone. On the internet, your audience can be from all different countries or backgrounds, so you need to keep things simple.
Please send me any feedback below and I will be sure to respond as soon as I can.  If you want any specific information on what is content and keywords you can email me anytime. See my 'about me' page.