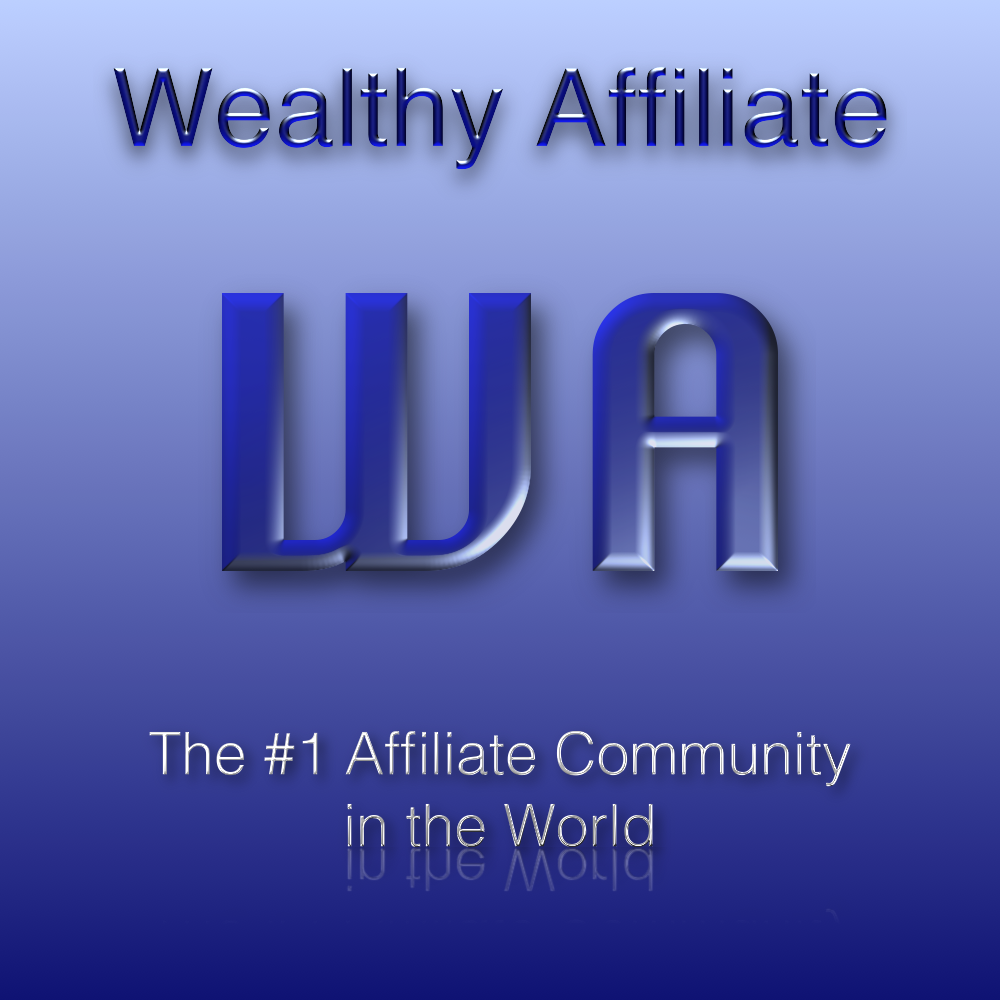 Wealthy Affiliate in Review 2016
We are now well into the second half of 2016 and time for a check up on developments in this affiliate marketing platform. So here is my Wealthy Affiliate in Review report, based on my experience to-date.
Feel Free to Browse
I came across Wealthy Affiliate a bit over a year ago now. I spent a few months checking the program out in 'free' mode. To me, this was one of the deal clinchers. Being able to create free websites and learn how to build and develop them without needing to pay anything was incredibly useful for me.
I have to admit to being pretty sceptical when I first started looking at affiliate marketing. I came across a few, well, dodgy looking sites. These all seemed to start with me having to provide my credit card details before I could even get close to looking at the contents. SO the BS meter was up when I was introduced to Wealthy Affiliate.
However, I can only say now that I was pleasantly surprised from the start. The fact that I didn't need to enter credit card details to get my starter account working was a big relief.
Who can do Wealthy Affiliate (WA)?
WA is a very easy platform to use and get access to. You start by creating a free starter membership account. You can jump right in and start as a paid subscriber, but honestly, they give you a free account to start off so you can get your head around what you are in for.
The training is very straightforward and easy to follow. My son is 11 years old and he can follow it. That is not to say it is too basic because the reality is that the training is very comprehensive. The video tutorials complement the online written information and make it all very easy to follow.
What changes have happened on WA in the last 12 months?
There have been big changes to WA over its 11-year lifespan. The owners, Kyle and Carson have ensured that the program has moved with the times.
In the 12 months that I have been involved with Wealthy Affiliate, there have been a number of changes and updates to the format.
One notable change is that you can now buy domain names through WA. This has made it a true ALL in One program. You can also earn a commission on the sale of a domain name by one of your referrals.
Recently cosmetic changes to the social comment section and the SiteRubix website management dashboard has made these areas easier to navigate and view.
One of the biggest changes I have witnessed is the increase in the number of members. Over the 12 month period that I have been a member the number of subscribers has increased by around 100,000. That is a pretty incredible number of people who see the opportunities in affiliate marketing and the benefits of belonging to a program like Wealthy Affiliate.
Another change – or at least a notification of change – is the monthly premium. It was mentioned that an increase to the monthly subscription fee of $2 was to come into force mid-year. But this has not happened at this stage (could be a good time to start before a price rise!). The monthly fee is to remain the same discounted price.
Is wealthy affiliate worth it?
People ask me is wealthy affiliate worth the money?  To me it definitely is. I have taken the annual premium membership and I get this back In commissions through the affiliate program within WA.
In fact, WA's affiliate commissions are one of the highest paid that I have seen on the internet. I earn commissions through my Affiliategoto.com and Worksmarteraustralia.com websites that both promote the WA program along with other affiliate links.
Training, Community and Support
The three things that keep me and most people in the WA program are the comprehensive training and learning tools, the community spirit and friendships that you can make and the support of the founders and the community. All these are essential to your success. And technical support for any website and hosting issues is available 24/7. 
I'm not sure what else you could ask for – other than to have someone do it all for you !. But there is no challenge in that, is there?
The Wealthy Affiliate in Review Summary.
My honest opinion is that WA is an incredible opportunity for anyone wanting to start a legitimate online business. There is NOTHING that I can see or show that would indicate that this program is a scam or not legitimate in any way.
It is the most transparent, upfront and honest program that I have reviewed to date. I truly believe that the founders of this site have a real desire to create the benchmark platform for affiliate marketing on the internet.
But who am I and why would you believe me?  Well, I am just a bloke who has found an opportunity that is working for me. I have some IT and management background, but not a lot of that has been required here as I have had to learn from scratch anyway.
So why not find out for yourself. Don't take my word for it. You can check it out for free and walk away without prejudice if you don't like it.
Understand a bit more about Affiliate marketing here.
Sign up a free starter membership here.