Best Internet Business Reviews
From time to time, I will post new internet business reviews, of programs, and tools that I visit that relate to online marketing. I will update them as often as possible to reflect any changes.
Showcasing the good and the bad.  I try to represent the sites reviewed as I see them at face value and the opinions are ours only. My plan is to make these the best internet business reviews so you have all the information that you need. 
If I like a site – I will tell you, and if I don't I will also tell you.
If you agree or disagree with my assessments then please leave a comment at the bottom of this page.
---
The Wealthy Affiliate program consists of the 4 main ingredients that you need to create a successful online business.  
These include a web design tool, Help, and support, second to none training and a good affiliate referral program.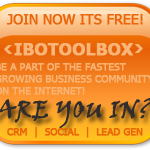 The IBO bit stands for Independent Business Owner. It is a state of the art marketing platform – more than just a social media site ( like Facebook or Twitter ) and offer the user an outlet to advertise and market their business; create and develop their branding.

For people who are involved in online content marketing, having the right tools available to assist with keyword selection is a major asset in your business.
Good SEO research tools are required for selection of best ranking keywords for your articles, blogs, picture text and domain names.
Grammarly Review 
I write a lot of articles and I tend to make a lot of mistakes.
I try to type fast to get through my workload and sometimes the mistakes fall through the cracks during my proofreading – particularly my grammar and punctuation errors.
But recently I was introduced to an online spell checker, Grammarly. I have been using it for several months now so I thought I would do a Grammarly review on my experiences.
In general terms, DSD is a company that teaches drop ship techniques on Ebay with a "training course" product that is sold to the member.
It also has an MLM type compensation program – you must pay to get paid. The basic outline is that you copy images and details of product from Amazon and paste it into Ebay and sell it at a profit.
As an Aussie, I like to check things out that I see on the internet that has anything to do with 'Aussies', so naturally when I see 'The Aussie Method' claiming mega bucks, starting from day one, my interest was immediately piqued.
Traffic Ad Bar Review 
A Free Traffic Exchange Site
Are free traffic exchange sites any good? In this Traffic Ad Bar review, we will have a look at one of the most popular traffic exchange sites. Does it really bring free traffic to your website or is it just another waste of time?