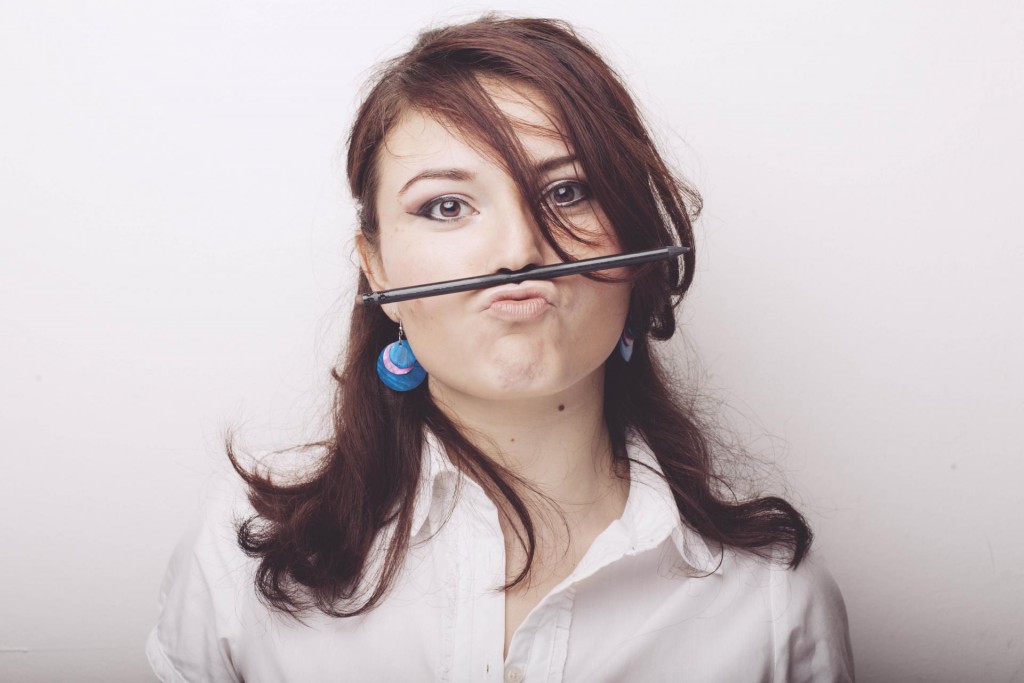 Most of us have heard about affiliate marketing these days. But did you know how easy it is to learn how to make money from affiliate marketing for people like you and me? Well, below is an affiliate marketing how to guide for beginners and for people who just want some real information before making any commitments.
Affiliate Marketing How To Guide – 6 Steps
Firstly, a bit of background about affiliate marketing. I know from personal experience that when you mention words like "affiliate" or "marketing" in the same sentence people immediately think of MLM or network marketing, or worst still – scams and Internet ripoffs. But the reality is that there is no resemblance between the two.
Affiliate marketing involves you becoming affiliated (connected) with one or more 'traditional' companies to help them sell their products just by advertising them on a website or social media presence.
Have you heard of "online influencers" before? Well, generally these guys are affiliate marketing. Their websites and blogs will have links to a product or service that they are talking about, which helps them to generate sales and commissions. I'll cover this further in this affiliate marketing how-to guide.
Multi-Level Marketing or network marketing, on the other hand, is where you join a specific company to promote a product or service (or sometimes there is not even a physical product) through your network of contacts. You need to find customers to sell to but you make your money through recruiting people to do the same as you, to create a chain network, or team under you who all contribute to your success and income by buying the product you are marketing.
A Promotional Tool Recognized By Today's Top Businesses.
Affiliate Marketing has become an effective and highly specialized promotional tool used by most of the leading retailers and service providers around the world these days. Businesses have recognized that they can penetrate into markets that they could not always reach using traditional advertising. Affiliate Marketing is the tool that is doing this for them.
And this is where you and I come into it. If you are keen to learn how to make money from affiliate marketing and willing to put in some time and effort, the rewards can be life-changing. The big retailers and service providers need people like you and me to help them promote their products through our websites and social media platforms.
So, what are the steps to learning how to make money from affiliate marketing? Follow the steps in this affiliate marketing how-to guide for beginners and you will be on your way. You can also access free online affiliate marketing training here.
Step 1 – Think of What Motivates You
Affiliate marketing deals with niche markets. By this, I mean that this type of marketing is most effective when you break down your target market into very specific items or themes. When people search online, they generally search for something specific and this is what you want to be able to answer for them. Your niche can be anything …
Sometimes finding an idea (or Niche) is the stumbling block for many wanting to start an affiliate marketing business. Start by looking at your passions. What do you really love doing or what are you really good at? If you are able to use something that you are totally all over, then creating good content is easy. Keeping motivated will be easy.
This is the first real step in learning how to make money online. Once you have an idea, you are halfway there. If you want to know more about selecting niches for your website you can click on this link to another article I have written on this subject here.
Step 2 – Create a Website or Social Site
Affiliate Marketing can be done using a website or social media or, if you are that way inclined, using "old fashion" newspaper advertising. If you look at the history of marketing, you might recall – well at least the older members of this audience might recall – the mail-order catalogue sales. We used to get a big catalogue delivered to our mailbox.
You would look through all the neat things they were advertising, then write in what you wanted on the order form, and some guy would collect the order form, catalogue and money then 4 – 6 weeks later you got your items delivered.
Well, it was sort of affiliate marketing – back in the old days!
The catalogue was like a website of today that had products that were being marketed by a supplier. The guy who sent you the catalogue and collected your order earned a commission from the sales. These days it is a whole lot less intrusive and the market is worldwide, not just in your local area.
Affiliate Websites are Pretty Easy to Make Now
Setting up a website is pretty easy. But this bit will cost you money at some stage. You can set up sites for free initially but if you want your own domain then you will need to pay for this and then pay for hosting. It is generally not expensive, but the reality is that this is a cost you WILL incur if you want a website.
You can also do affiliate marketing through social media – like Facebook, Instagram, Twitter etc.
Obviously, you can set up a social media account for free but if you want to reach a specific market then you generally need to pay for some targeted advertising. Note that some companies' affiliate programs do not allow you to promote their products directly through social media.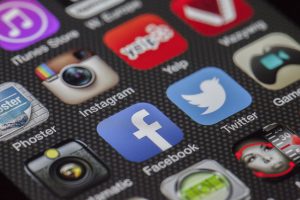 I think the best advice that I have received was to set up a niche website, generate traffic to the website through good quality content and then link this with social media as an additional outlet to drive more traffic and back to your website.
So back to creating a website…….
Find a Website Builder Platform
There are a bunch of web builder sites around that you can hook into these days (Wix and Weebly etc. A lot of hosting companies, like Godaddy, crazy domains etc will also produce websites for you. But the best dedicated Affiliate Marketing platform that I have come across, and use daily, is the Wealthy Affiliate site (WA). This is my ultimate affiliate marketing how-to guide.
Through the WA platform you can set up a couple of free sites initially, and they will train you step by step on how to create a really good-looking WordPress website and how to start affiliate marketing and earn money… It's all there. I cannot recommend it more highly. And it costs you nothing until you decide you want to do this on a bigger scale.
Step 3 – Create Some Content
So what do you mean 'create content' why is content so important?
One of the first things that I learned from my online mentors is the importance of getting traffic to your website. There are a bunch of ways that you can do this, but one of the fundamentals is by creating engaging content about your niche.
Content can be in the form of articles, blogs and videos. The idea of having a niche website is to focus narrowly on a topic, item, product etc. So the content you add to your website will relate to this topic and help to draw in the readers who are searching for your niche.
So you can write information, do reviews on products or services within your niche, or you can do videos – reviews or training or just info on how to do something that relates to your particular topic. Anything that will be of value to your readers and may get them coming back to your site for more information.
Content is King!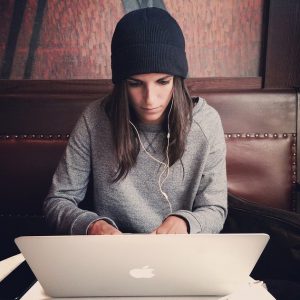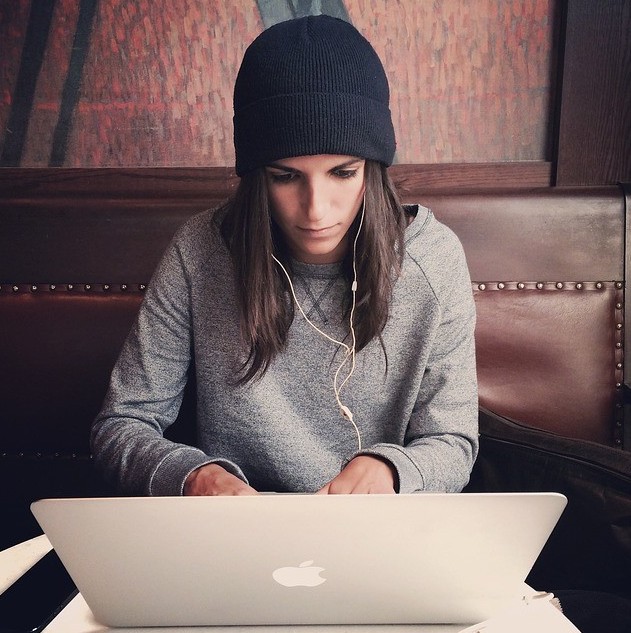 That is one of the reasons we like to suggest you find a niche topic that you enjoy or have good general knowledge about. It just makes creating content a bit easier.
Once you post your content on your website, you can share it on social media and start getting traffic.
Good content (content that relates, that people are interactive with) will start to rank higher on the search engines which helps to further draw in traffic. Once you have this traffic coming to your website to read or watch your content you can start monetizing your site.
Monetizing means adding affiliate links to relevant products or services that people can buy. The more traffic you generate to your site, the more people will click on your affiliate links and the more commissions you will eventually make.
Cha-ching!
Step 4 – Connect with Affiliate Programs
The most prominent and well-known company with affiliate programs is probably Amazon. But affiliate programs can be found for most retailers who have an online presence. If you go to a retailer, wholesale or services website and scout around at the bottom of the page you will come across their affiliate links.
Affiliate programs can be easily found on the Internet and offer website owners a unique way to profit from their websites. It's up to the Affiliates to generate the traffic and, ultimately sales, for the affiliated websites/companies and in return, they will receive a commission payment at an agreed percentage of the sale.
How Does It Work?
When you join an Affiliate Program, you will generally get access to a range of banners and text links that you can add to your site through widgets or content links. When a reader clicks on one of your links, they will be sent to the affiliate company website and their activity will be tracked using a code in the supplied link.
You will earn a commission based on how much you sell or the value of the sale.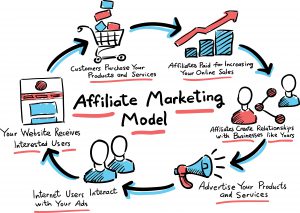 Amazon, for example, will pay you varying commission percentages depending on the volume and value of transactions that you generate over a selected period. Some companies might pay you 10% or less, whilst some may payout, 20 – 50% or a set dollar amount. So do a bit of shopping around on relevant sites to see who pays the best.
Some service groups, like the Wealthy Affiliate program that I use, pay high commissions to affiliates who introduce people to their services. WA has one of the highest commission percentages and the income generated can regenerate month after month.
There are many affiliate marketers who are making exceptional income from this program alone. But most affiliate marketers have a number of different niche websites that generate smaller amounts.
Imagine having 1,2 5, maybe 6 or even 10+ affiliate marketing websites earning $1, $2 or $5k per month … If you can earn money with one site, why not make many?
Step 6 – Don't Give Up
I see a lot of people try internet-based businesses and fail. But the ones who make it work are the people who really want to change their circumstances. They have strong intentions – They have a fire in their belly that motivates them not to give up and work at their business until it starts to pay off.
It's like any business, if you don't work at it then it will not succeed. Stay on target and don't get distracted by the 'shiny things' advertised on the internet – you know the ones! The glamour ads with fast cars and big houses promise you endless riches for doing nothing – just send your money!
For some, it may take just a few months. That is rare, but it is not unattainable to start earning money quickly. But if you give yourself 6, 8, maybe 12 months or more, and really work at obtaining your goals then you will get there. It's as simple as that. Don't give up on your dreams and aspirations, whatever they may be.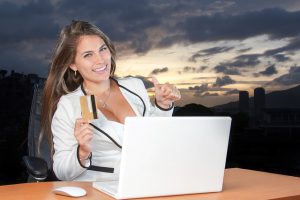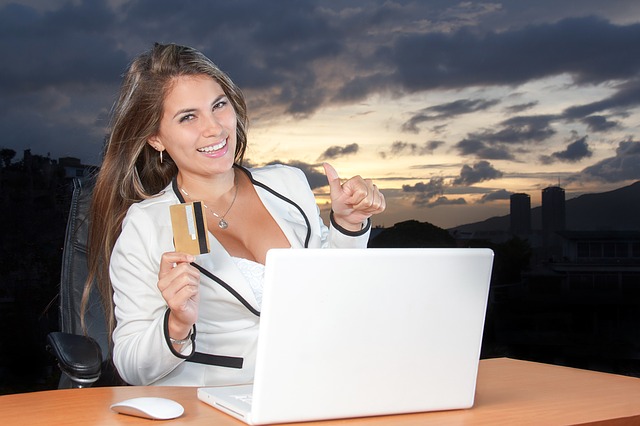 So this is an Affiliate Marketing how-to guide for beginners.
If you really want to learn more and give this a FREE TRIAL then click HERE and I'll see you on the other side.
I would love to hear some success stories from people. And, sure… if you are struggling let us all know and maybe we can help. Write your comments in the comment section below.