AFFILIATE GO TO – The Step by Step Guide
Authors note — many people go looking to make money online because they are either out of work or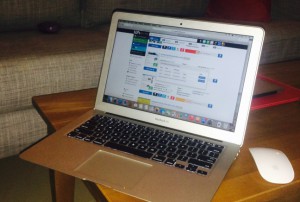 dissatisfied with their current work or want to change a situation that they are not enjoying.  That is where I was. But I decided a while back that I wanted more from life than working for someone else and having my life dictated.
So often, what people grasp immediately is the sparkly good looking things online – the get rich quick offers, the promise of high pay little input.
The Affiliate Go To website is all about trying to help you through that rosebush maze and to come out the other end without any thorns 🙂
How to Make Money Online. 
Is it really possible to make and income online?  Absolutely! It is totally possible to be in business online and be able to turn it into a full-time income and career.
Results depend directly on the level of input, always. For some marketers it takes a shorter time, others start earning  good incomes within 12 months and others it may take many years before they can rely on their online activities for income  – but in the end, those who stick with the program and put in the effort get rewarded,
And from the humble beginnings, your business will only grow bigger and bigger, and bigger as the days go by! Here is a beginner's guide on how you too can create a successful business from home.
Do Your Due Diligence – Research.
Just so you know, you can definitely make money online. And there are a number of ways you can generate income.
But note there are literally thousands of scammers out there with worthless products and services so please take note of a couple of things, before you fall for any (or another) scam.
There is no turnkey solutions or secrets in online marketing

This is not a get rich quick scheme

You have to put in effort and work to make money online

Making money online should not cost you thousands of dollars

VERY SIMPLE RULE – if it sounds too good to be true, then it probably isn't true (no matter how many time we think this – we still go sending our email address off to some fictitious person with the promise of millions for nothing). Don't fall for it.
You Do Not Have To Pay Big Money To Make Money Online .
My most recent MLM ( Multi Level Marketing) experience cost me close to $2000 to get in. And to-date the return on investment (ROI) is not good. But do note that MLMs work for some – if you have the tenacity and are used to hard selling you can make something happen.
I have friends who have made very good incomes from the same MLM.  The reality is that most 'recruits' drop off within the first year which has a knock on effect with the income of the 'up lines'. So sustainability is questionable.
It is perfectly acceptable to be wary about anything offered online, but there are legitimate ways to make money online and I can show you the best way to do it.
Find Your Niche!
Firstly, what is a niche?
Don't get caught up with the big picture just yet – you need to break down to micro level initially and find out for yourself what you are good at, what do you like, what can you talk to people about, what is something that people need.
This is all about discovering your niche, recognising something specific that you can leverage to make money with.
Put simply, a niche is a targeted group of people, who are looking for something and not just something, but something very specific. When you first start out online, you would probably target a very broad niche, which I would refer to as a topic.
For example, you may decide you want to market Golf. This is more of a topic however golf balls or putters are more targeted areas – or niches.
Another niche idea would be 'how to use distance finders' .. this is a very specific  targeted niche that countless people would google.
When you start off with an online business, you want to find this niche. This is nothing more than a SPECIFIC group of people looking for something.
Know your niche and you are well on your way before you start with the website and marketing.
You always want to start off by figuring out a problem people may have, but you still want to stay away from products, for the time being.
I found that I got very caught up with what product I was going to sell and what the website should look like before I really knew what the target audience was going to be and what problem they might be looking to solve.
So far we have not really said anything about a product or products? It's simply because most people choose a product and then they don't know how to get this product out there because they were too busy worrying about what they want to put on their site.
Now that you have chosen your market (groups of people), you can now figure out how to get them to your ultimate goal, which is of course to make money.
Create Your Foundation – The Website
I am no computer expert and I definitely am not the most computer savvy person around, so making a website needed to be easy for me. And as it turns out it really can be quite straight forward.

The first websites that I made, may years ago, were built on Microsoft programs and were a bit clunky and needed some code changes (I had mates that could do that). But now we can access fabulous WordPress templates that are basically, click and go.
With technology on our side, building and owning a website is probably going to be the easiest part to the whole make money online process.
It is possible to build the basis of your website and have it live on the internet in less than a minute. To help with this process you can check out this LINK to some basic instructions and training on the topic.
This link takes you to Wealthy Affiliate website. These guys can provide you with all the training and tools needed to start your online business and make money online.
What is more, you can set up a website and domain name with hosting for FREE.  You can launch your site with the free domain name and see how it looks and feels.
Then when you decide to do this more professionally you invest in a premium account with Wealthy Affiliate where you will get a whole host of training, mentoring and multiple website hosting and support  for modest monthly charge with no lock in contracts.
Choosing a Domain Name
This is one thing people tend to do before they even understand what owning an online business is all about.
Rather than choosing a domain name based on a product, you now can start your selection with a better understanding of what market (not products) you are about to target.
Unlike most people that focus on products, you can now build your business around a name that will cater to more than just one product.
I always suggest picking something you can brand, rather than focusing on a specific keyword, just so that you can always add other things to your website, which of course will make you more money.
Found your market? Now you can plug it into this handy tool to see if your domain name (www.domainname.com) is available or you can set up a domain name through Wealthy Affiliate with a .siterubix.com  extension for free.
Providing the Solution
So now that you have your niche idea and target market you need to be looking at how to provide the solution.
Online marketing is driven by content – and nothing can be said enough about this subject.  Content is the articles that you will need to write about your niche idea that will help to solve people's problem or answer their questions about a specific idea.
This is the backbone of your business and the life of it depends on your solution to these problems. Your articles would be in the form of product reviews, recommendations to a specific product or brand, training or instruction on how to use, articles on people who use product or have the same problem etc
So this is the point where you are thinking about the product that will help the problem.
So it sounds easy enough, but reality is that this is the bit that drives your site and will ultimately attract your readers who will at some stage turn into customers.
Creating Content
This is something that can discourage most from creating a successful online business, but it is also going to be the key for you to make money online .
Now you need to understand, I am not the best writer, but I have a go and seem to get by ok and get better as I go.  You'll definitely find the more you write the easier it gets.
Some of my mentors tell me to just write … don't worry about what it says to start off with, just write the words down and then you can go back over it and ensure it makes sense and correct your grammar and punctuation.
Just try to stay on topic and include your website keywords. ( finding your keywords is another topic I'll cover) but for the meantime, I will introduce you to some Wealthy Affiliate training on the subject.
If you are passionate about something then this is the best thing to aim your niche around, then writing about it will come a bit easier.
Search the internet for articles and blogs and reviews. Read these and then write the information back in your own words. The internet search engines frown heavily on plagiarism and copy paste. So don't do this.. .it will hurt your rankings rather than help them.
You can always hire a writer, by using services like Fiverr.com and Odesk.com. They are fairly cheap, but just remember that you get what you pay for. I have not tried this myself yet as I have been able to fill my blogging needs but as I get busier I might have a look at it as an option.  I opened an account with FIVERR.com and it really does look like a handy tool and potential income source as well.
The concept of content is actually really simple. If you can make money with 1 article, imagine if you have 10 articles making money for you. Content is key in this business.
Getting Traffic
With the internet at your doorstep (or at your finger tips to be more accurate) you have access to several billion users online. Imagine having that may people walking into your shop – actually, it would be terrifying – but online, not so.
However, without traffic, you will not make any sales. Simple as that. The thing about working online is that there are many ways that you can get traffic, significant amounts.
Creating content is the best way to get this traffic, because not only is it really targeted, but it is absolutely free.
Don't think that you're going to get ranked in Google in your first week or month as an online marketer, because it most likely isn't going to happen.
Generally a couple of months, and you will see traffic arriving at your site. The best part about it is that it can just keep growing and growing and growing. If you keep your site and content fresh you will get the rewards.
Paying for Traffic
You can always pay for traffic and this is a great way to make sales sooner. I don't suggest you do this just yet, but remember that you can pay for traffic, which will put you in front of everyone else.
Once you get the hang of things, you will see how powerful some PPC (pay per click) can do for your business and how much money you can make with it.
I have personally tried it and can say that it was a failure. I tried it when my site was young and not developed enough with CONTENT. So I had a tonne of hits but I had nothing to keep people engaged.
So please keep that in mind if you are planning to pay for traffic. You still need to have vibrant, engaging content in order to keep you customers on your site long enough to buy something.
Show Me The Money
Now that you have your site in place and a couple of articles on there, I think it's time you can start looking to monetise your site.
Although this is the ultimate goal and what you set out for you need to ensure that you have the earlier steps in place – have your traffic coming to your site, giving your readers something to see so they can trust you and then you can start to add affiliate links.
This is the process that leads you to the money… your customers will go to the products that you recommend because they have some trust in you and what you are telling them. You are supplying the answer to their problem.
I'm pretty sure you know someone who buys products from Amazon and Ebay, or you probably do it yourself. I know I do, and I've been doing it for years.
Imagine if you directed people from your article (the solution to their problem) straight to another site where they can purchase something that will fix their problem.
Now imagine if 10 people did this, or 100. The numbers are ridiculous, but knowing that you will get paid even if they bought something else on that site is even crazier. This is how you make money online.
How Do You Get Paid From Affiliate Links?
When you join an affiliate group (such as Amazon for example) you are given a link that will be tracked from your website through to the seller (Amazon)  each time a customer clicks or buys from your ad or link.
If it were from Amazon.com, you will get a commission from anything and everything they bought, which can add up to some crazy numbers. Once your customer is directed to the wholesaler's site they can start shopping and you get a nice percentage of the sale.
It's a very simple concept and it absolutely positively works. Industry sources indicate that the old Banner advertising is not quite as effective as a linked word or article – so keep that in mind when adding links and banners to your site. See what works and what doesn't.
These days, we're so immune to them that we subconsciously block them out. Maybe back in 2005, they may have worked like a charm, but not so much these days.
Making That First Dollar
I remember when I first make money online . I was selling Ebooks then, which is still a very legitimate option these days. It was all very manual and clunky but it worked.
Today, your sales are tracked and managed by the affiliate group or groups and direct deposited to your account. Magic !
And yes, you will have to deal with the sceptics who will tell you are wasting your time and will fail. However if you stick at it and make it work you can buy them a beer next time you see them and tell them where the money came from.
Learn As Much As You Can – Invest In Your Future
I know you can find all the information about how to make money online and affiliate marketing on the web for free, but trust me, you will not make it if you think you can do this on your own.
I still believe that you need to invest money to make money, but you need to be careful with this one.
Like I said earlier, you DO NOT need to spend thousands of dollars to make money online, so don't fall for these scammers trying to sign you up so that they can cash in on the thousands you just invested.
For the most comprehensive and practical training on affiliate marketing, I highly recommend the Wealthy Affiliate university website.
Experience The Best
Mentoring from industry leaders

Direct 1 on 1 support

A free trial (no credit card needed)

Support 24/7

Access to a wonderful community of online marketers

Access to the owners of the program

Second to none training and detailed instruction
Take The Plunge – It's Up To You Now !
I hope this has been of assistance to you. This guide to help you make money online is offered as a starter point for you on your journey into self-sufficiency.  I hope this helps you to become a successful online marketer so that you too can kick that 9-5 grind and work from home full-time.
Please feel free to contact me at info@affiliategoto.com or leave a comment below and I'll respond as soon as I can.
Go to –  Build a free website with free hosting and free training. 
Go to – Affiliate Marketing guide
Go to – Set up a Domain name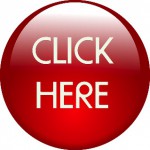 All the best,
James