2022 Update – IBOtoolbox is no longer operating.
I was introduced to IBOtoolbox.com by a trusted and very successful affiliate marketing college. I had also read other 'What is IBOtoolbox' type reviews and found that most people had some pretty good things to say about it.  so I signed in and have been using the site as an integral part of my online marketing strategy.
What is IBOToolbox used for and what does it mean. The IBO bit stands for Independent Business Owner.
It is a state of the art marketing platform – more than just a social media site ( like facebook or twitter ) and offers the user an outlet to advertise and market their business; create and develop their branding.
IBOToolbox is free to access.
You would probably expect to pay a lot for the kind of exposure that it offers, but you don't need to buy anything to use the services.
IBOToolbox offers the opportunity to earn points that you can convert into advertising credit. It's a simple system – you get points by logging in and reading newsletters and by commenting on articles and posts. You create your own advertising and use the points to activate it online.
IBOToolbox does offer the credit points for sale as well. It is not expensive and they have regular special offers. The basic purchase of around $10 will last you a long time. So it isn't a burden if you are operating on a shoestring budget ( like I do).
They don't have any enrolment fees or charges, pay plans and levels. So the same options and features are available to all members. But it is pretty much the cheapest advertising I have seen on the internet – in fact, it doesn't have to cost you anything.
Hundreds of Thousands of Users Every Day
As a very successful and professional site, IBOToolbox is used by 100's of thousands of people every day around the world.
It is designed as a marketing tool for your business and is probably the most targeted marketing system available. People who are attracted to the site are in search of ways to make money on the internet.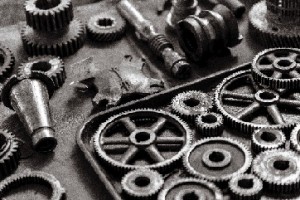 IBOToolbox has been set up with the internet marketer the primary focus. All the features have been made available to help you market your business.
It is also a social site where you can create associations with other business owners. They also are able to assist you with tips and information.
However, it is a marketing site, so generally, they also want to sell you something. But there is never any pressure and you can find some excellent money making ideas being marketed.
Articles posted on IBOToolbox can also rank on search engines. People are attracted to the site through keyword search engines requests and the extensive social media exposure that the site gets.
In addition to the IBOToolbox platform, there are also other programs that you can access for monthly charges, such as IBOTube and IBOExchange.
They are separate to IBOToolbox in that you need to set up new accounts to use these platforms.  There are also free training webinars that can help you to learn the best options and features within IBOToobox and associated programs.
Earn from Affiliate Links
In addition, IBOToolbox provides an affiliate program to its members. You can earn credit through advertising and attracting new members. So, it can also become one of your affiliate programs.
IBOToolbox has now introduced an affiliate money payment system, so you can now earn cash from your referrals. So, when you subscribe to the CLUB IBO network, you have the opportunity to earn 20% commission on any purchases that your referrals make.
Therefore, this makes being a member of the CLUB IBO a potentially very profitable proposition.  
Below is an extract from the IBOToolbox website: 
CLUBIBO benefits:
EARN SERIOUS MONEY – Active clubIBO members will also receive

2

0% commission

on credits purchased by any of your referrals. See My Earnings for more information.
MORE ADVERTISING –  you get a code for 4,000 credits each week (16k /mo) to advertise your business on any IBO website! Those who advertise heavily on IBO are seeing more success simply because they are always in front of their target audience.
AD FREE IBOSOCIAL –  active members have the luxury of an ad free IBOsocial profile. No IBO ads, no members ads….. Just your profile. Now you do not need to use AD credits on your own profile.
DOUBLE CREDITS ON PURCHASES – If a CLUBIBO member decides to purchase additional advertising credits, their order will automatically be doubled! The credits will appear as CLUBIBO bonus after your purchase.
IBOCONTRIBUTOR BADGE – CLUBIBO members enjoy all the benefits of being an IBOcontributor. See above contributor section to learn more about being a contributor.
FREE TRIAL – Use CLUB IBO for 7 days free!
What is IBOTOOLBOX ?
In general, this is a highly effective and very simple platform that is freely available to anyone.
It will work equally well for conventional, bricks and mortar businesses as well as internet-based businesses, MLM's and affiliate marketing businesses.
It is my # 1 recommended tool to add to your marketing plan. Definitely, try this before you spend money on Facebook advertising or pay-for-traffic programs.
Now, please feel free to leave a comment below and let us know if you have any experiences with IBOToolbox or similar platforms. If you need to know more about what is IBOToolbox, check out their comprehensive training.

–