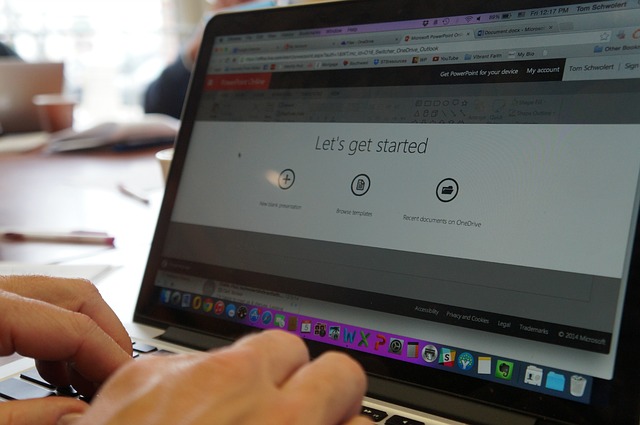 What to know some real ways to earn money online from home? If you are like me you have probably already stumbled upon the bogus online opportunities.
So, time for some real deal stuff for you to look at. Following are four top picks that you can actually make some money with if you are keen to put in the effort.
These are all business types that are predominately or totally internet based that you can run from home.  There are pros and cons for all, so I have run through this for each option. I have also outlined my personal thoughts on the option that I have found to be the best.
Because you are searching for real ways to earn money online then it means you are doing your due diligence, so good on you. This is one of your key steps to success.
Drop Shipping
Drop shipping is a method of selling products online.  This is something that you can do from home by yourself starting off small and scaling up. Usually works by you having an agreement in place to work with a  vendor  (retailer, wholesaler or even a manufacturer) to advertise and sell their products.  It is also possible to do this without having any real connection to a vendor but you will need to deal with returns from a client if the product is faulty.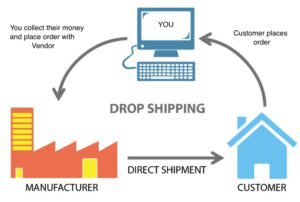 You advertise the vendor's products – through your own website or you can use eBay or Amazon. You need to check with the latter two to makes sure you do not contravene their seller regulations.
When a customer orders a product that you have advertised you collect the payment and place the order for that product with the vendor. The vendor packages and dispatches your order to your customer for you.  You will have to pay the vendor for the order. You set your own selling price, so the difference you make is your profit.
Pros
relatively easy to start
scaleable
no stock holding required
Cons
highly competitive – you may have to reduce margins to compete
medium risk – you may have to reimburse customers for refunds
upfront outlay required
Selling Through Amazon and eBay
Similar to drop shipping, selling products on eBay or Amazon can be done from home and online. You can sell either your own products or if within the boundaries of their seller's agreements, other peoples product (like drop shipping).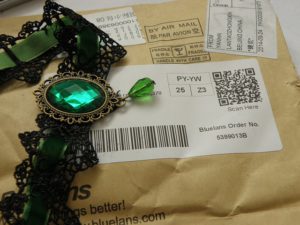 The majority of products that you see on Amazon these days (for example) is produced overseas. A lot of it comes from China and Taiwan. You can source all sorts of products online directly from the manufacturer, arrange orders and ship them to Amazons warehouse. Have a look at Alibaba.com. They are the largest online facilitator of business between buyers and manufacturers.
You can get Amazon to manage your stock for you using FBA (Fulfilment by Amazon) where they pick, pack and dispatch the products that you advertise on their websites.
Selling on eBay is similar, only you need to manage your own stock and do your own dispatch and customer service. But you can start smaller with eBay and scale up as you need.
Pros
very high turnover of products can be achieved
potential high profits/income
scaleable
exciting, edgy business model – trips to China etc
opportunity to develop products and branding
Cons
stock inventory required (unless you try drop shipping)
larger capital required to start.
realising profits can be delayed – model works well by turning initial profits back into more stock to increase volumes
high level of risk
dealing with foreign manufacturers
Outsourcing Skills
This is a good potential option for people with special skills that can be transferred online. For example, drawing skills, writing skills, graphic artists, cartoonists, accounting skills, IT skills, etc.
You can advertise yourself through your own website, social media and localised business communities.  There are also groups like Fiverr and iWriter where you can join up and start promoting yourself as a freelancer. You get sent jobs and you can bid for the work and earn on completion.

Pros
select the work you want to do
scaleable – work your own hours
using your skills
good income potential
Low risk
No upfront cost to start
Cons
High workload to earn a good income
clients can reject your work
need to be good at what you do to succeed
Affiliate Marketing
This is sort of a combination of all the above but without the outlays and risk.  Affiliate marketing works through your connection (or affiliation) with company's that offer affiliate programs. It basically works where a vendor offers a commission to a website owner in return for generating sales of their products.
The vendor offers an affiliate link that you use when promoting their products. This link is traced when a reader buys a product and the vendor pays you a commission.
You market their products online through 'content' marketing techniques. This means you would target a niche group and develop a trust relationship with your readers by creating content for them to read. You can promote products and services through your content to help promote sales.
Affiliate marketing gives you the option of promoting whatever product or service you like. Most people chose a topic that they might know a lot about already, a sport, hobby, craft, business … could be anything you are passionate about if you like.
Affiliate marketing works best through a website but can also be done through social media. But I don't think it is as easy that way and you need to outlay for targeted advertising to a larger degree.
Pros
no risk
low outlay
scaleable
easy to learn
huge scope – billions of people searching online
big income potential
many content mediums – written, video, audio
no stock or dealing with customers
Cons
You need to be dedicated and work at it
income does not always start immediately
some outlay – monthly or annual subscriptions
Conclusion – What I Recommend
My number 1 recommendation is to try affiliate marketing. I personally use the Wealthy Affiliate platform due to the exceptional training and mentoring that they offer.  It is a one-stop shop for all the bits that you need to test, start, learn and excel with Affiliate Marketing.
I started with their free account and developed some websites and proceeded through the modular training. When I was ready I decided to subscribe annually. Paying for access to the full program of training, website development and hosting tools along with the support enabled me to develop an online business and learn real ways to earn money online.
Hope this information helps you along your way with a new and exciting direction in life. Please feel free to leave some comments below.
If you would like to trial affiliate marketing through a free account with Wealthy Affiliate, click on the link.