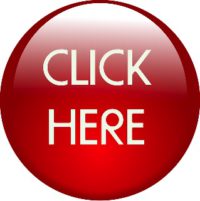 What is an Affiliate Link
If you are new to the online marketing world, you will have probably heard of affiliate marketing. You may be wondering how to make money online through affiliate marketing programs and what is an affiliate link?
An affiliate link is technically a specific URL that uses a personalised affiliate's ID to track their activity.  Businesses offering 'affiliate programs' will provide affiliate links to approved online marketers.
The links are used to track the traffic that is sent to them through the marketers' website.  The tracked traffic allows the business to identify sales in order to compensate the marketer for being part of their affiliate program.
How are Affiliate Links used on a Website? 
Most websites that you see these days will have some form of advertising on it.  Most of these advertising 'widgets' will have an affiliate link attached to it. This links the ad activity back to the marketer so they can get paid for any sales that the ad may generate.
But affiliate links can also be much more subtle. Marketers can use their affiliate links in different ways to the traditional 'banner' advertising that we are more used to seeing.
For example:
1. Hyperlinking words or phrases to a website or product or affiliate link.
See the highlighted sentence below showing the affiliate link to a ClickBank program advertising a Travel Product. This ad appears subtly in an article on my website blog.

2. Less Subtle product advertising, such as these Amazon affiliates links below.
Amazon affiliate programs can provide text links (like the one above). Also links to full pages on Amazon or even links to relevant products that can be embedded into your blog articles.


3.  Linking your photos and pictures in articles and blogs to affiliate links.
The image below shows how you can add in your affiliate link to your blog images. So if a reader clicks on your image then they will be taken to a product or service or to another form of advertising.  If you click on this image now it will take you to the original blog post where this image is used.
How do Affiliate Links Work?
Affiliate links are used to transport a reader to a product or service.
The aim of an Affiliate Marketer is to provide information about a niche service of product etc. Then include relevant links to the products or services that will complement the content in their articles.  It is a fine line between being an advertiser and an informer.
Generally, there will be a difference between a Retailer's website and an Affiliate Marketer's website. The difference will be that the retailer is focused on its products or services. This is their focus and their motivation is to sell.
The Affiliate Marketer will generally have a website about a niche. The niche is often based on something that they know about or enjoy .. which makes providing content easy.  The content that they provide is specific in nature and helps the reader to learn more about this niche.
As an example,  an affiliate marketing website could be a travel blog. The niche might be about specific locations or a country, or it could be about the method of travel, foods, sights to see.  So the marketer would seek out affiliate programs with companies who specialise in travel, airlines, trains, hiking products, tents, backpacks etc.
It is all about matching products and information.
Where Do I Find Affiliate Programs?
Businesses are becoming a lot more savvy about the benefits of advertising online. So you will find that most retailers now will off affiliate links for online marketers to use on their websites.
It is all about expanding its marketing reach.  Affiliate marketing helps these businesses to reach customers who they would not get to using traditional advertising.
Affiliate marketing programs are offered by all sorts of companies these days.  Amazon, who you would have heard of, is one of the earliest companies to offer affiliate marketing programs to website owners.
You can access affiliate programs through online groups like Amazon, Ebay, ClickBank, Commission factory, Commission Junction.
You can often find affiliate program details on websites in the footer information (see the video above for where to look).
Originally just selling books, Amazon now sells pretty much ANY product you can think of online.  And Affiliate marketers have access to these products to market on their own websites and earn a commission on sales generated through their affiliate links.
This is the genius behind Affiliate Marketing and why so many people are wanting to succeed within the industry.
One of the best commission structures that I have seen online is available through the Wealthy Affiliate program.
I feature my affiliate links for this program in most of the articles that I publish online. Partly because they offer a high commission but also because they offer THE best online marketing training, web development and hosting program that I have encountered.
What is an Affiliate Link? How Important are They?
So, for the affiliate marketing professional, Affiliate Links are their lifeblood.  And their content is the heart that pumps that lifeblood.
You can learn all that you need to become an affiliate marketing professional at Wealthy Affiliate. Why not check it out now for free. Set up a free access login and look around the program at no cost and with no time limits.