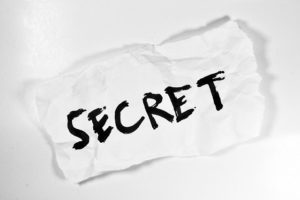 So you are looking at different ways to make money online and have come across Affiliate Marketing. Sounds interesting and there seem to be a lot of people talking about it. But what are the steps to making it work? What are the affiliate marketing secrets that will give you that head start?
One of the biggest secrets is that it is not as complicated as it sounds. But it does require effort and consistency. This is where many fail as their expectations exceed input. Another secret – the done for you, zero input, money guaranteed offers that you see bandied around are not always true.
So what are the steps to success? What are the basics required to get you off and running?
Choosing a Niche
Choosing a niche doesn't have to be a hard thing, but it is where so many people get stumped before they even being.
A niche is a focused segment of a market – effectively, the targeted group of people who you want your website to focus on.
So the big secret is to pick a niche that is familiar to you. Maybe something that is a passion of yours. There is no better job in the world that one you totally enjoy doing, so making money from your passion would have to be the goal.
But also a good niche subject is something that you might be really familiar with. It could be fishing tackle, or bathroom renovations, or online gaming equipment, as examples. Imagine turning your hobby into a business.
What you are doing is trying to provide information on your website that will help your readers out. Then you can monetise it with affiliate links and start making an income!
Really, you can turn any idea into an affiliate marketing business. There are literally millions of people searching for things online. Even the most obscure things.
You can learn a bit more about niche selection from this article.
Create a Website
The next Affiliate Marketing secret. Creating a website seems like a bit of a 'no brainer'. But do you really need one? The answer to that is actually no, you don't have to have a website to do Affiliate Marketing.
There is a trend with marketing on YouTube right now, where you can just run advertising through YouTube PPC (pay per click) programs. But this requires money upfront … you have to pay for this advertising and if it doesn't work you are out of pocket .. potentially big time.
But if there is a way to do this effectively then have a serious look at it. YouTube advertising is where the market is right now and bigger in the future.
Same with Facebook and other social media advertising. You need a budget and you need to manage it well.
Creating a website for content marketing is the most cost effective option, especially when you are starting out. There is certainly nothing wrong, in fact totally recommended, that you incorporate social media in your overall marketing.
Template style websites are the way to go. There are a few really good programs available that offer full affiliate marketing business services, including WordPress website development and hosting. These offer training and step by step instructions for website creation. My #1 Recommendation.
Content – Blogs and Reviews
They say with affiliate marketing that 'content is king'.
It stands to reason. The more relevant, quality content that you produce for your audience the more valuable your site will become. And the 'search engines' love this.
Today's search engine algorithms look for content that shows high quality and quantity, relevant to readers. This is one of the affiliate marketing secrets that you need to pay attention to.
Content does not just mean written articles, but these are easiest to employ your SEO.
Video content in combination with blog articles are well regarded by search engines and your readers will love them.
Product reviews are big hits. Generally, if you want to buy something or see what something is about you seek out a review. So adding reviews to your website, relevant to your niche, is a sound tactic.
Learn SEO
Having a clear understanding of Search Engine Optimisation (SEO) is a major Affiliate Marketing secret.
When you create your content you need to optimise it so it is more easily found on the internet. Good SEO will enable your content to rank higher on the search engines.
One of the fundamentals of SEO is finding quality, high ranking potential Keywords. This is where you can get really creative and have some fun. Understand how to find good keywords is a primary job for the Affiliate Marketer.
You can read a bit more about keywords and content here.
It is important to add links into your post. Add internal links that direct to another relevant post on your own website. And don't forget external links to other authority websites – like Wikipedia for example.
Remember to add your post URL to the Google and Bing Webmaster Tools to help get indexed quicker. Once you set up your website make sure you also set it up on Google and Bing webmaster tools.
These two search engines account for over 80% of all searches. Tools can help you manage your site performance.
As mentioned earlier link your website and content to social media.
Tools to Help your Success
Let me point you to some Affiliate Marketing secret tools that I use and come highly recommended by many of the top marketers online.
An easy to use Keyword research tool is JAAXY. It has a free trial login account and also offers an affiliate program for members to earn money.
Affiliate programs – once you get around to monetising your website you will want to join some affiliate programs. One of the major programs is AMAZON. Amazon market thousands of products online through there FBA (Fulfilment by Amazon) warehouses around the world. You can earn commissions from the sales of these products.
Check out this article on Affiliate Links.  Also, check out sites like Commission Junction and Commission Factory (depending on where you live) and ClickBank and JVZOO ( Just be vigilant with these last two as there can be a lot of 'suspect' offers on these platforms).
For Website Development and Training – The Affiliate Marketing platform that I use exclusively is called Wealthy Affiliate. WA provides all the training and website tools that are needed to run a successful Affiliate Marketing business. You can access the whole platform for free HERE to try out for as long as you want.