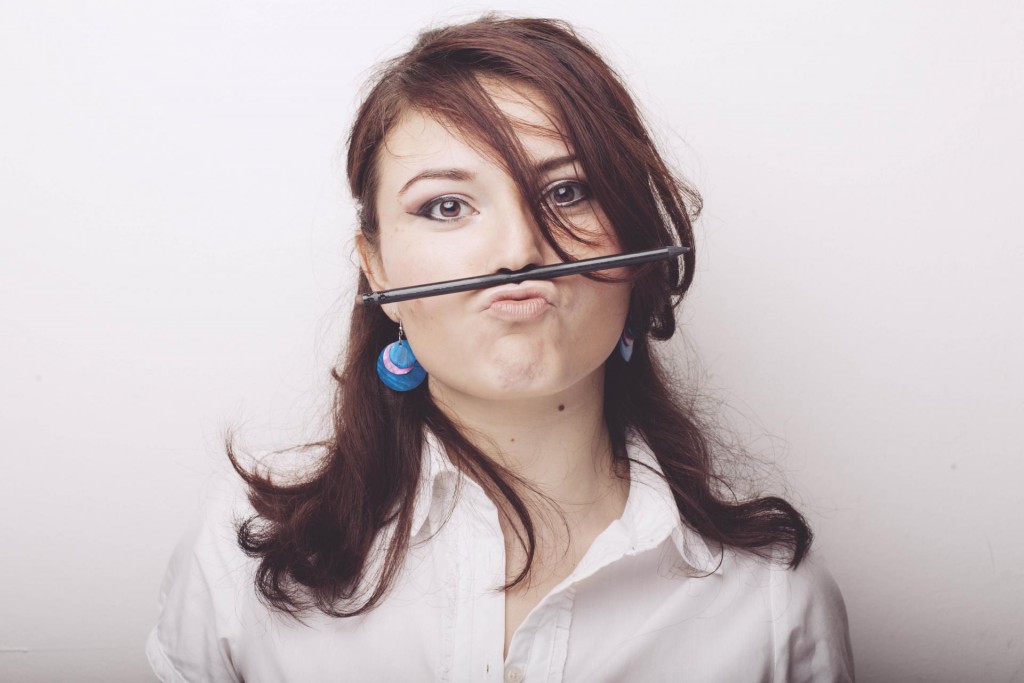 What Question is Asked The Most About Content Marketing?
The most often asked question from, newbies and experienced bloggers alike, regarding their content, is how long should my blog post be ? There are a number of considerations to this and there are also a lot of different schools of thought.
But the motive that should always be foremost in your mind is the purpose of content marketing – that is to provide information that can be used and shared by your readers.
How Long Should My Blog Post Be – What The Industry Gurus Say!
In order for your blog or article to rank in Google's search engine, you need to write at least 300 words. This seems to be an accepted minimum target within the industry. Any less than this and you are probably not providing enough usable content for your readers anyway.
1000+ words are said to be the best target as it gives google more content to assess and you more keyword placement opportunity. And the more you write the more likely it is to rank better in the search engines.
But Isn't Quality Better Than Pure Quantity?
Well, absolutely.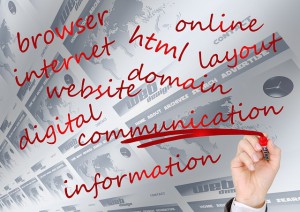 You always have to remember that the point of writing is to communicate useful information to your readers. Generally, you can adequately cover a keyword focused topic within 700 – 800 words. This is a nice readable size article.
But it is only good if your content is spot on and your use of strong keywords are well placed to help the search engines to identify the meaning of your content.
Don't Forget Pictures and Video.
Artwork and video, in particular, can boost your rankings as well and should not be overlooked within your websites content.
Making sure you add keywords into the 'alt description' for your pictures will add to the content size and help with ranking your post.
How Long Should a Blog Be Might Also Depend On How Much Readers Read
A 'Wealthy Affiliate' colleague, PJSherman recently showed this article ( https://www.nngroup.com/articles/how-little-do-users-read/) , in one of his blogs, that was written by Jakob Neilson from the Neilson Norman Group
It quite bluntly indicates how little readers actually read from our posts.
How Little Do Users Read?

by JAKOB NIELSEN on May 6, 2008

Summary: On the average Web page, users have time to read at most 28% of the words during an average visit; 20% is more likely.
So if you take the figures that this study suggests, then more than three-quarters of what you write is not looked at.  Ouch.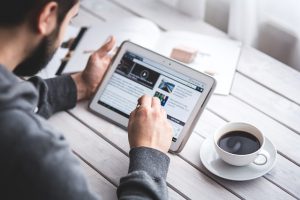 This is because people tend to scan read until they see something that is of interest to them, then they will pick up reading, and then continue scanning further ahead if they think there could be some value.
So the point here is that you need to be able to communicate your key points in the first few paragraphs to get your message read.
Using stand out headers will also help to draw the reader to your topic.
So, Does Size Really Matter?
The SEO gurus believe that the longer the article is the much better chance you have of achieving a high placed ranking in the search engines and therefore increase your organic traffic to your website.
So you need to take heed of this as it would have to be considered good advice when coming from SEO app sites like Yoast.
But, and the big BUT is, the more you write, the more you run the risk of boring your reader or losing them in excessive content.
I'm sure you have come across blogs, or even newspaper articles, and looked at the length of the content and started skimming it. Yes? Just as Neilson has indicated in his article.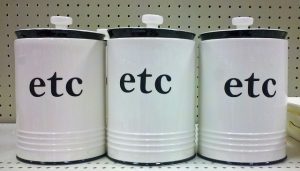 So there is the dilemma. The key is to write quality content that is going to draw in your reader and maintain their interest while also giving the search engine machines enough information to rank your content.
Large posts, especially if they are badly written, can become hard to read and meaning can start to get lost in the ramble, so it is pretty important that you keep your content fluid.
Certainly try not to fall into the trap of writing to a word count. Remembering the question should not just be "how long should my blog post be", but rather, "have I communicated fully what I want my readers to read".
Extending an article out to 2500 words in order to try to gain ranking through submitting a large post may backfire if your readers turn off.
Personally, I think this is too big for a website post unless you are writing technical information that your readers will understand.
It goes without saying that …" the point of writing is to engage your reader and provide them with something that they will want to keep and share".
Look at Your Website Content Holistically
Content that is widely read and shared will gain you authority and superior rankings.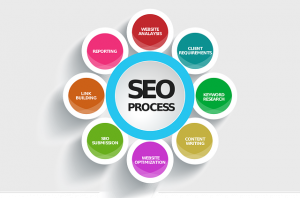 Improving your SEO and writing SKILLS are one of the most important tasks that you can undertake. Good content based SEO is what you are aiming for.
With short posts, you have to be careful not to 'keyword stuff' your article. Longer posts give you more option to spread out and incorporate your keywords plus you will have more headings and topics covered.
H1, H2 etc (headings) are picked up by search engines to help determine the meaning of your content.
So you don't need to get worried or freaked out about writing longer posts if you are not too confident or new at it. It is something that comes with time and you will get better at it.
For now, quality content is what you want to gain trust and build your reading clientele.
Looking at your website holistically, try aiming for posts ranging from 800 words and work up to 1500 words. Vary the size of your posts so your site doesn't look too manufactured and static.
Training and furthering your education on writing skills and ways to effectively engage your readers is an important part of your whole online marketing business. Having access to the right type of training is something that you should actively seek out and latch onto when you find something good.
I personally use the Wealthy Affiliate University platform for my website hosting and maintenance. They also provide a huge amount of quality training and resources for helping you to learn online affiliate marketing and improving your writing skills and reader engagement.
Have a look at this WA training module below that gives some insight into the sort of training available on content writing.
Final Points on How Long Should My Blog Post Be
Gaining authority for your site comes with adding new and consistently usable content that shows the search engines that your site is fresh, active and usable.

Summarise your blog in the first few paragraphs

The majority of people will scan blog posts for points of interest

Write more than 300 words

700 – 1000 words are easily read posts.

Include some long posts 1500+ words to help rank your posts and gain site authority.
About the Author – James is a full-time affiliate marketer and blogger. His passion is helping people set up their own online businesses using websites for niche/ content marketing as their platform to earning money online. You can learn a bit more about him here.