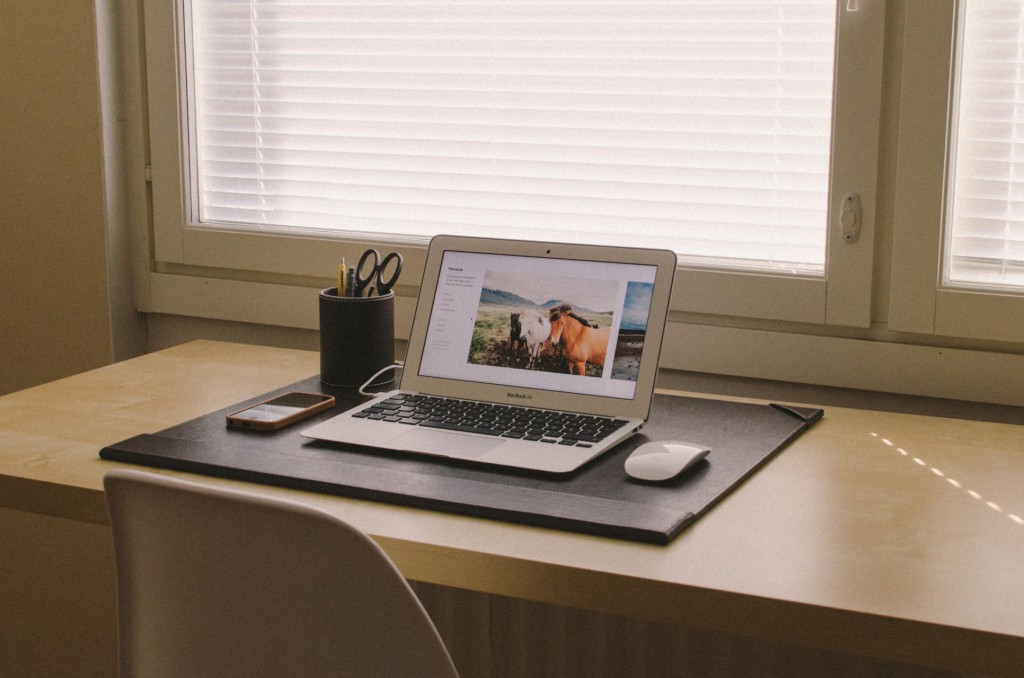 Work From Home Online
(Update – 2022) .  Since the start of the Covid Pandemic, working from home has become essential, even mandated, for many traditional office workers and professionals.  So whilst this article deals mostly with the best ways to work from home successfully in an online environment, it can be equally useful for all home-based work situations.
When people think of working from home doing an online job their first impression is often that it is going to be pretty easy. They see the unique, ultimate lifestyle job where they can work when they want and earn copious amounts of money.
The reality is that to make work from home online a success you need to treat it like a business and set some processes and procedures in place to work by. Being professional in your approach will keep your business functional and help you on your way to earning lots of money.
However, working from home online does give you a lot more flexibility than a conventional job. It just comes down to being disciplined and making yourself accountable for achieving goals
So, I have put together a few ideas for you to take away and implement if you are not already doing them. They are just the basics to help you succeed in your new work-from-home online venture.
Basics for Making it Work
Do you have a dedicated office area? It works best if you are able to allocate yourself a 'space' that is your office. Working off the lounge might sound neat, but it is not the best. Personally, I start to fall asleep on the lounge, so it is not my most productive spot. I work best in my office space.
Chances are you have other people living in the house with you as well. Make sure they understand that you are working from home with the intention of earning money, so your office needs to be respected
Your own dedicated office space is great to have – if you are blessed with a spare room or attachment to your house then you have a bit of a head start. You need somewhere that you can leave your work for the day without needing to pack up, or having fear of kids knocking your work on the ground.
Whether you just have a corner space with a table or desk in the lounge room, getting the family's cooperation and understanding that this is your space and it is not to be touched will help.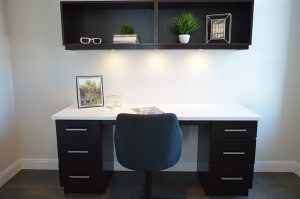 If you don't have any worries about your workplace security then this is one less thing on your mind each day and will help set up a calm, relaxed environment.
Set yourself up so you can leave it and come back to it without having to pack up each day, it will make your work-at-home life much more comfortable.
Working at home online also requires a reasonable internet connection. If you are doing affiliate marketing then you can probably do some work off-line – like writing content articles. But a good internet connection and upload speeds help to keep your sanity.
Set Yourself Working Hours
Working from home online enables you to be pretty flexible with your working hours. But a great idea is to set some parameters so you don't find yourself working late into the night or during valuable family time.
The great thing about working online is that you have a 24-hour working period. But try not to get caught up working 24 hours a day. And this sort of thing can happen. You can find yourself in a live chat with people on the other side of the world who have just woken up and are full of beans, and all you want to do is go to bed.
Make time for your family. I personally drop my kids off and pick them up from school. After school is time off for me, then I pick up again a bit later if I have something to finish.
Setting yourself some daily goals will help you to achieve more during the day. When you work from home online you need to have some targets to achieve so you don't get distracted during the day.
Stationery and Equipment
Having a comfortable chair to sit in really can make a difference to your creativity, and your posture for that matter. For ages, I sat on a dining room chair with a pillow under my backside for extra comfort, until I finally bought a comfortable, adjustable office chair.
Obviously, working online you will need a computer or laptop. Make sure you have some spare batteries for wireless mice, some good speakers, and a mic if you are into YouTube video content or podcasting.
You might do most of your work on your computer but it is good to keep a writing pad and pen beside you to jot down notes.
And don't forget to back up your work. That one is my free 'Office 101' tip for the day. Get yourself a good  back up drive.
Focus and Motivation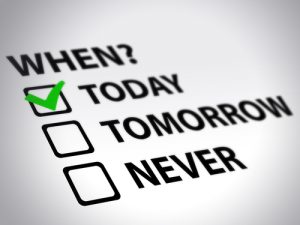 This is easy to say but it is the hardest bit to do. Remaining focused and motivated when you work at home online can be the hardest thing to achieve in this business.
It is easy to say to yourself, "I'll just take today off and catch up tomorrow.." when you are not feeling like working.
So what can you do to stay focused?
Now, I am no saint by any means. I'll find any excuse to slack off.
But below are a few things that I do to help keep myself on track.
Setting goals for the day, week, and month. This can help you to realize what tasks you need to get completed for the day. If you can achieve tasks on your list then you will be more motivated.
Make yourself accountable – set some completion times and dates for work. I have recently become part of a Super Affiliate mastermind group within Wealthy Affiliate ( this is the platform I use for my online marketing business). We have specific tasks that need to be done each week, and by the end of each month. We have a checklist to complete to keep ourselves accountable for the work.
Create a project plan for big tasks. By this I mean just break down the big tasks into smaller bite-sized chunks and pace yourself to get them to completion. Looking at a big job as a whole can sometimes be demotivating, so planning and breaking it down into manageable tasks will help.
Reward yourself for the completion of tasks on time or before time. Allow yourself that extra cup of coffee or that swim in the pool, as a reward for good behavior.  Try to become your own employee of the week!
Breaks
You need to take breaks. If you are in an office by yourself all day, it can become mind-blowingly dull. Have time out for lunch and tea breaks, where you physically walk away from your desk or office and sit elsewhere.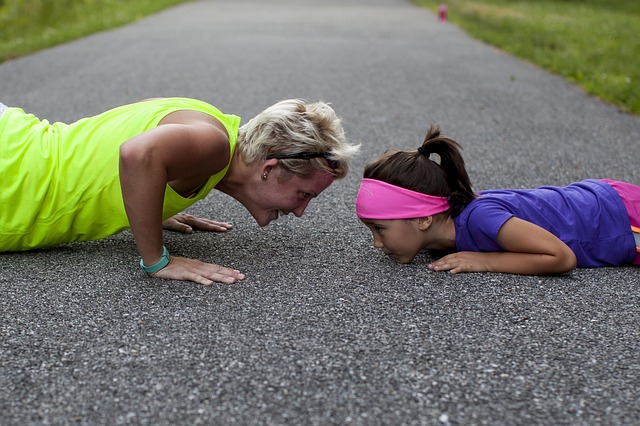 Avoid the temptation to work through lunch breaks or eat at your desk while you work. (OK, so I have just finished my sandwich at my desk while I write this article. I'll get up shortly, promise!)
Also, if you can, try to fit in exercise or go for a walk. I know it can be a hard one. But before you start work each day, or after you knock off, take a walk, play with the kids, get on the treadmill, or go to a gym. Just try to take a bit of time out for this and make it part of your routine. Get some sun rays on your face – vitamin D is supposed to be good for you.
I mentioned before that I do school drop off and pick-ups. So my day is broken up by this activity.
I also do some part-time work in an actual office from time to time. This helps me socialize and gives me a break from homework. If you have this sort of arrangement it can be beneficial.
Making it Work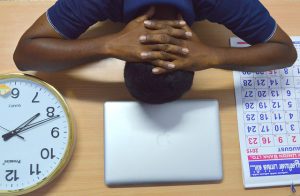 To work from home online successfully there needs to be a bit of balance in your life. My main tip is not to get too absorbed in your work so that it takes up all your time. Learn to leave the office behind and get some fresh air and exercise.
My work-from-home online business is based on Affiliate Marketing. If you want to know more about that, have a look at my website.
Please feel free to contact me or leave a comment below if you have any questions or ideas. I hope this article helps a little. Feel free to share it with anyone you think needs it.
./.