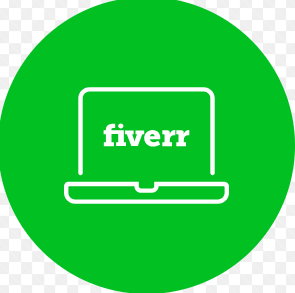 There are quite a number of freelance platforms online today. Each can offer different services ranging from article writing to web designing and many more. Among those platforms, there is Fiverr which acts as a link between employers and freelancers to work on different projects. I have done a Fiverr review for you with the goal to give you an overview of what this freelance network provides. It is not intended to sway you one way or another, just to give those who don't know it, a quick understanding.
What is Fiverr?
Fiverr is well established and in 2018, it won the prestigious Great User Experience Award.This is an indication of its service to both employers and freelancers online.  On this platform, clients are exposed to all types of freelancers who are well versed in their areas of expertise. The idea is for the clients to find it easy when looking for the right talent among the pool of qualified and devoted freelancers.
Fiverr allows any potential employer (client) to access the service sellers (freelancers) in three levels. As a result, they get to settle for the right freelancers with the necessary skills and rates to work on their tasks.
Why Choose Fiverr?
Why would a potential employer or entrepreneur decide to crowdsource services from platforms such as Fiverr? The answer is simple. Transparency and accountability coupled with expectation of quality work that meets all their needs.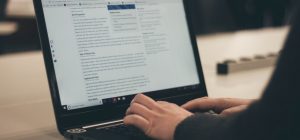 This is made possible by accessing the freelancers' profiles, learn about their area of specialisation and most significantly, go through their reviews to have confidence in what they might be looking for in relation to their tasks.
From there, the employer has the liberty to hire a freelancer or move to the next one in line. If not enough, the system has been designed to enable employers to access some advanced knowledge on the type and quality of service they are looking for from freelancers.
Why Should You Contract a Freelancer On Fiverr?
Fiverr, as a freelance platform, has plenty to offer and that is the reason why you should consider looking for top-quality services by hiring high-level freelancers for your task.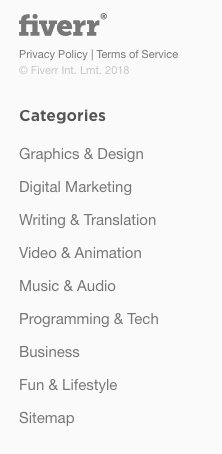 Product Categories or Searches
Here are some of the reasons:
Services offered through Fiverr come in 12 major categories such as graphics and design, music and audio, video and animation, writing and translation, advertising and many more. Each group is subdivided into subcategories where employers or clients can easily explore them by searching for specific words.
From $ 5, you can have your work done and delivered in time.
So the theory is that you should be able to find a freelancer that has knowledge in the area you are looking for.
The Right Place for Freelancers
Lately, Fiverr has experienced an influx of freelancers thanks to the low fee the platform charges. As a matter of fact, it makes it easier for the prospecting freelancers to pitch on this platform and showcase their skills. Actually, anyone can join Fiverr regardless of their skills but for those who are creative, this platform can be a good place to make good money.
Most significantly, freelancers earn their money through Fiverr for doing what they enjoy the most. I guess this makes their work easier and full of fun.
Transparency  
Employers have all the freedom to access vital information about any freelancers of their interest. The information here includes the ratings, number of tasks completed, feedback, and cancellation incidents. Through this information, clients gain a lot of confidence knowing that by settling on the right freelancer their tasks will meet their needs.
Providing the freelancer has been upfront with their biography, the client should be able to do an initial assessment of the suitability of the freelancer.
My experience has shown that there are some who are clearly not who they portray themselves to be. But this is a minority and generally in the low payment bracket ($5 range).  You get what you pay for.
Filter Seller Search  
There are three levels of sellers on Fiverr besides the new seller. These are some of the freelancers with varied job completion statuses and of course, their ratings. Their prices vary in relation to their skills performance reviews. From that information, the client is pretty sure of landing the right freelancer in most cases.
Secure Personal Details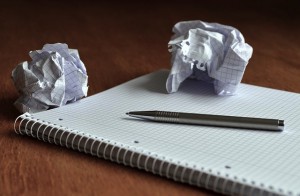 Whenever clients hire freelancers their personal details remain top secret. The information is only given out to assist freelancers in learning about their potential clients. Generally, the platform does not share anybody's personal information with the third party. And this makes any information on Fiverr to remain secure.
Protected Buyer Payments  
All transactions, especial the financial ones, are done on Fiverr. This is the case to assure all platform users of their financial data safe from unauthorised individuals. This way, their information remains un-compromised. Payment is done via PayPal, credit cards among other methods of electronic payments.
Private Communications 
Fiverr provides a private avenue for freelancers and clients to communicate effectively. They can chat in a more secure platform to make sure their details pertaining to the projects remain between them.
Final Thought To Wrap Up.
Whilst this is a Fiverr review, I suggest looking at some my other reviews on similar programs.  Fiverr is highly regarded by both clients and freelancers to offer the best range of freelance services. Buyers look for freelancers to do a variety of jobs. Fiverr provides an environment for talented freelancers to get picked rather than scrambling for clients as they do in other platforms.
When compared to iWriter, the situation is completely different. Fiverr has different types of tasks besides writing. This is not the case with iWriter, for example, that has always placed the emphasis on writing alone. Therefore, Fiverr stands out as a good choice for both buyers and sellers because there is an aspect of mutual benefit from both parties.
As with all freelance networks online you need to do your own homework and assessment to find a good match. Often using more than one platform will give you the coverage of services that you need.