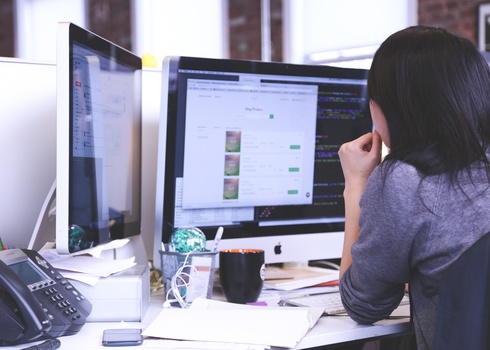 Life and Work Balance
With Family Life
As a home based business owner, your work time would coincide with family time and while these may steal some of your full productivity potential here are simple ways to get the life and work balance right for the two scenes and still work from home and make money.
It's not easy getting that perfect life and work balance, but if you can properly do so and manage it well, it will make a huge difference to your relationship with your family and loved ones.  A lot of people working from home tend to find out that in some cases they are weighed down with too much work, and missing out on family life.
They feel they are not there for their kids or partner, and sometimes are aggrieved of how much they have to do around the house.
The Balance …
Work and family life balance is what every business person strives for and the truth is that many people are more eager these days to make changes so they can operate with more flexibility and then have more time with their spouse and kids, which is important. At the end of the day, this is  one of the main reasons why we choose to work from home, so we can have a better life and work balance.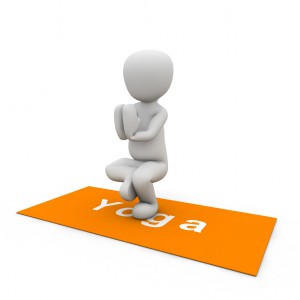 When you start out you will need to set some ground rules for yourself and also explain before hand to your family members and loved ones your working operation and time schedules.
If you have a family where your spouse goes to work in the day time and your kids out for school, then your working hours will be easier to manage with less with distraction. This is obviously a best case scenario as you can pretty much work normal office hours if you want.
The answer is to make sure you do as much as you can possibly do during the day and schedule 3 hours in between say between 5 and 8 pm when your spouse and kids would have been back home if you need to attend to some final work items.
Dedicating these few hours to play and interact with the family, caring for them and listening to their various needs will help everyone stay connected and also help to nurture the love in the family. Again … this is what we are doing this for.
Don't Forget What You Are Doing This For !
Too often, when people start a home business, they end up working longer hours and spend more time away from the family than they would in an office environment. There is always the temptation to drop back into the office and do a bit extra, take a phone call "after hours", answer a few emails – or if you are an online marketer, like me, you will probably be checking on stats and sales every five minutes.
Let your family be aware of the time frames that you want to try and set and how it is very important for you as a home based business owner with so much work to do since you have no staff around.
If you need to work later then make sure you take that time out with them then you can go back to work for a while before you retire back to the comfort of the lounge room.  When you make this a regular routine, the family members will understand you better and be more open and receptive – respecting set time allotted for several activities in the house.
To keep the balance in your life you need to ensure you give yourself time with the family and help out with chores. Don't get yourself into a routine of working up till dinner time then returning straight after – this is a recipe for disharmony in the household.
Finding Time With Kids At Home
If you have kids at home your task is a little harder. Toddlers, who are not going to preschool or day care, will need attention.  This is where you will need to find the best times through out the day to do any dedicated work on your business. It might be during nap times or when they kids are playing or watching TV.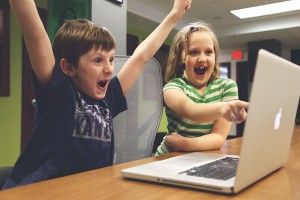 I know it is not an easy task, having been a stay at home Dad and business owner at the same time. Sometimes your work needs to be done after bedtime in the evenings. You just need to take advantage of the 'free' times that become available during the day.
Once your young ones are old enough for daycare or pre-school you will have more time on your hands. But you will still need to balance the household chores and meals etc. One way to approach this is to image that you are leaving home to go to work. Obviously, the housework doesn't get done when you are at an office, it gets done before and after work or on the weekends.
You just have to remember that there is no one method for balancing work and family as it is rather an individual choice on how one combines spouse, kids and career. The key is not to force it – if you can't get work done because of an issue in the house, then reschedule it and deal with the crisis at hand.  Working from home gives you flexibility, so you just need to learn to be flexible with it.
Affiliate Marketing through Wealthy Affiliate is the most flexible home based business, especially if you are juggling an office job, a stay at home parent, carer or looking for a new beginning – the best business to get the life and work balance right.
Start for free = spend nothing and try it out. Absolute worst – you will walk away with a new found knowledge of online marketing and setting up a profitable website !
Don't forget to leave me a comment and let me know how you are getting on in your home business and family life balance routines.