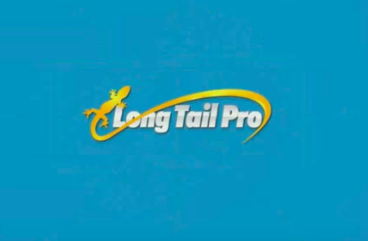 Long Tail Pro is a recently released system via JVZoo. It is used to find profitable targeted keywords and calculated how they compete for any niche.  According to the product information it has been around for a while (originally launched in 2011) and has around 70K users. So I assume it has been marketed elsewhere before being re-released via JVZoo.   So I hope you enjoy this Long Tail Pro Review.
The Long Tail Pro Review
The designer is Tony Earp and the aim of his software is to find the right keywords to rank in Google. It uses Google keyword search behaviour to predict keyword results. So, it is a Keyword search and management tool.
Long Tail Pro Rank Tracker provides you with 15,000 keywords, keyword competitiveness score, and personal domain analysis. You will predict more keywords easier.
Long Tail Pro Rank Tracker provides you with the top-converting banners and ads for your blog. Lets ready to track your rankings and get best results.
Upsells and down sell.
I think this is where people start to get jaded with the whole process of working online.
It is the upsells and down-sells that you have to go through to get to the product that is advertised as an ONE TIME only payment.
The LTP program has a couple of levels and product deviations that you can go into once you have parted with your initial $27.
Because the product is sold through JVZoo as an affiliate program I guess it needs to deliver a commission structure for the affiliates to earn enough money for it to be viable for them.
Commission Structure
So they offer this amazing commission structure.
50% commission on the "one time only' Front End fee of $27- Access To The *NEW* Long Tail Pro SaaS Software
Then there is the upsell to the OTO 1 product – Annual Starter $97 and Pro $197 (another 'One Time Only') Without actually paying the money, you don't get to see that the product is. But it has to be good, right?   And the Affiliate gets 50% commission on this one as well.
Next is the down-sell.  The affiliate still gets 50% commission but the product is now Monthly Starter $17 and Pro $27  (So….. you can pay monthly rather than annually, but it costs you more)
Followed by the OTO 2 Long Tail University Training for $97.  Affiliates get 50% of this one too.
Great Affiliate Commission
Whilst this review is about the Long Tail Pro keyword tool, a major part of it appears to be the software as a product to sell. So if you were to market this product as an affiliate you would make a great commission.  I would love to know how may affiliates take up the challenge.
Do you want to know what really is the best Keyword Management Tool? Find out here.
The Product
Whoops, my bad!  I got so caught up in the sales hype I forgot that there was a product here.
So the products work similar to most SEO keyword research programs.  Whilst I have not paid for the product to evaluate its worth, it doesn't actually look too bad.  It also seems to be quite user-friendly.
You enter in the desired keyword string and it will send back long tail keyword results based on their search engine metrics. The system gives you a competition analysis. How many other sites compete with this keyword, number of search results etc. And they add a value in dollar terms to determine the rank value and profitability of the keyword.
You can track your keyword selections to monitor your rankings.
Long Tail Keywords
The Point of difference that this software is promoting is that, from a 'seed' keyword,  it generates long tail keywords (which is a string of words or a phrase) that people would actually use when searching on the internet.
For example – if you were searching up info on an iPhone 7 – you could just type "iPhone 7" into Google and get a result. But in real life, you would probably type in "best deals on iPhone7"  or "where can I buy an iPhone 7". These are Long Tail Keywords.
Conclusion
There is no doubt that the Long Tail Pro software is functional and relatively easy to use. Hopefully, the review on Long Tail Pro has been able to demonstrate that. However, I am put off by the up-sell and down-sell scenario to get to a fully functional product.
I have nothing against paying for good software products online – especially SaaS (software as a Service) products that are business tools that enhance your SEO skills to help generate traffic to your website. I just want to know what I am getting up front for the money I have to pay.
A free trial would be nice!
My #1 Recommendation
I use the Jaaxy keyword tool personally. It produces all that the LTP product does, plus more and is a very user-friendly product. If you accessed Jaaxy directly from the internet it will offer you a free trial so you can try it out.
Now you do have to pay to extend the use of this product too. But what they offer is access to the FULL product to all subscribers. As you require larger access ( more keyword search storage, more tracking analysis etc) because your business has grown, then you pay a bigger subscription. But the point is that you have access to it all information at any level.
Additionally, as a premium member of Wealthy Affiliate (the affiliate marketing platform that I use), I get a Pro access to Jaaxy as part of my WA subscription.
If you would like to learn more about the Affiliate Marketing program and Keyword Research Tool that I use, set up a free log in access HERE.