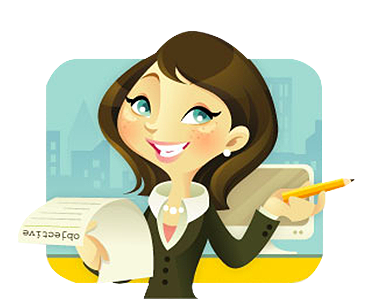 As a content writer, I wanted to share with you some thoughts on iwriter as a content creation tool.So, before you hook into the iWriter sign up page, have a read through this review and see what you think. Do you use freelance writers for your content?
Feel free to leave your comments at the bottom.
iWriter Sign Up Review
Website: www.iWriter.com
Price: Add funds as required. minimum deposit $US10 depending on the length of the article
Rating: 85 out of 100
Who it's for: Newbies to Expert Online Veterans
iWriter is touted as being the fastest, easiest, and most reliable way to get content created for your domain. The program gives you access to thousands of freelance writers in multiple time zones. This enables you to get fast access to writers to attend to your project/s.
You can create a "project" for an article or blog for your website and specific keywords and audience. Writers can also be contracted to do rewrites for you. You can also scale up and have ebooks or kindle books created. This is a great resource as ebooks can be time-consuming but they are great tools to either sell or giveaway for list building etc.
Selecting quality writers
Writing content is an art. You probably already know that. And here is content and there is excellent content. Depending on the needs of your website, you are able to select the quality of the writer that you engage. When you Order Content you have the option to select the level of writer, depending on their experience. Levels range from Standard to Elite Plus.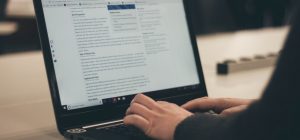 Obviously, you pay different prices for the different levels of experience. For example, an article of 500 words written by a 'standard' level writer, starts at $US3.30 for the article. From personal experience, the quality of writing will be low. Which, depending on what you are getting done, may be ok for your purpose. A simple translation of known specifications of a product, for instance, might just need a low-level writer to complete.
But if you are wanting a good clean article for your content site, you will probably be looking at the Elite or Elite Plus levels. These writers will generally provide you with an article at a professional level that will require little or no correction from you. Elite-level writers charge a minimum of $US11 for a 500-word article and an Elite Plus writer will charge you around $US39 plus or minus.
So you can see the obvious differences in cost and expected quality outcomes.
Writer selection
When you initially order content to be written, you can select a writer, or else your order goes out to the pool of writers. You can 'save' a writer If you have experienced them and they have worked out well for you. It is a great feature as once you find a good writer you will want to hold on to them. If you select a specific writer, they also receive a higher portion of the article cost. So they are more inclined to write well for you.
If your order goes out to the pool of writers at the level you have selected then you will receive contact from any writer who picks up your order.
You do not have to accept that writer or the article that they write for you. You have the ability to check out their profile and history. Plus you can reject an article or have it rewritten if it is not up to standard.
But be aware, as a content requestor, you do also get a rating from the writers. So if you reject everything, you will find the writers will just not bother with creating content for you. So it pays to be as specific as you can about your project and aim for the type of writer you need. This reduces all the hassles with resubmits and rejections.
Managing Quality
I have found, for my content writing requirements, that I have had to state a requirement for the writer to have English as their first language. Without any racial bias intended, I just simply need correct colloquial English to be used. When you read an article you can tell instantly if a writer has a full grasp of the language.
I use an informal writing approach, so an understanding of slang and informal English suits my website style. I state this on my order, so I am being transparent and upfront.  I have from time to time found myself re-writing articles so they make more sense. You want to avoid this.

Managing your orders
Once you have an order or a few orders in the system, they will get picked up by a writer or several writers. You can manage the project from the iWriter sign up front page. You can change details, select or reject writers, edit requirements, etc. Once the writer has finished an article they will submit it to you for review.
You can ask for changes, rewrites, reject totally, or select the article for payment. Once you have authorized payment you can download the article.
Generally, I'll download an article and then add in my own SEO – internal and external links, change headings as I like, and ensure keywords are placed through the article. I will nearly always need to edit the article, but the time saving for me is big. I am not a fast writer, so sometimes getting a few articles created will ease my workload.
iWriter sign up options.
You can also sign up as a content creator yourself. I have gone through the iWriter sign up process as a Client and as a Writer. But I have not done any content at this stage for anyone as I have enough on my plate. But I know that writers can earn a good living from creating content for others. Especially once they hit the Elite Plus levels and have regular gigs.
Final thoughts
I have used a couple of different writing programs – from Fiverr and Upwork to private writers. I have personally found the quality of iWriter to be much higher than Fiverr writers, but it will depend on who you attract to your projects. So be specific with your requirement for your article projects and hold remember to save any good writers you come across.
Learn all about content writing and creating websites for online affiliate marketing.