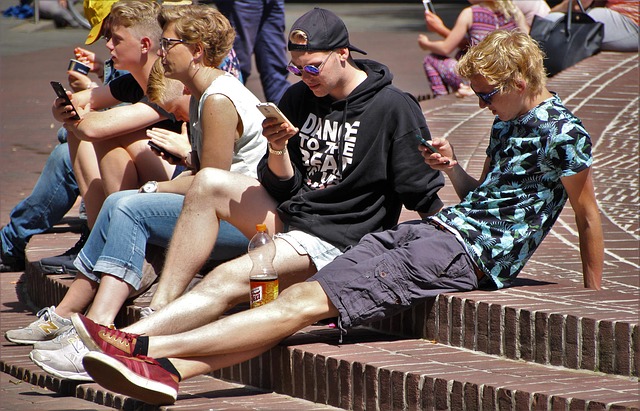 Online Jobs for Teens
Teenagers of this era have a fabulous array of options available to them when it comes to earning money via the internet.   This article might help on the rollercoaster to earning some money or starting a career. Gone are the days of the milk run and the paper delivery jobs (thank goodness for that, I can hear them all saying!) If only there were online jobs for teens in my day.
Busting Your Butt for Nothing?
My first job as a 13-year-old was a paper run, delivering local papers and pamphlets to homes in the area. I had to get up at 3.00am on a school day and fold the 1000 papers that had been dropped on my doorstep then pack them into a carton that I had strapped to the back of my bike. Then I would do the first 500 before school – rain, hail or shine.
After school, I would pack the next 500 into the box and head out to deliver these before the 5.00pm cut-off. I think, at the time I was earning 1.5 cents per paper – so the incentive was pretty low to keep that little earner up.

Online jobs For Teens Stack Up Well
Now, there is no way that I would send my son out on his bike to do that sort of job these days (I recall the inconvenience that this caused to the other members of my family at the time).
Thankfully, there are options online that can be much more fulfilling and more profitable for teenagers who lean towards I.T. rather than the more physical jobs. The online jobs for teens available today also give the so much more flexibility with time and options.
Sell Stuff on Ebay!
An easy option for young adults is selling items on ebay. It requires them to have something to sell, (but they can also try drop-shipping through manufacturers and wholesalers although they will need to check the Ebay Terms or Service regarding drop ship sales to ensure they operate within the TOS.)
Having items to sell physically is not that hard to arrange either. All teens will have stuff they no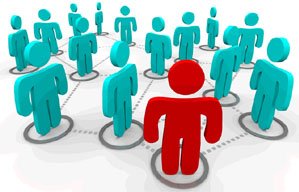 longer use from when they were younger – whether it be old CDs, DVDs, books, toys, clothes or sporting equipment. It all sells on eBay – you just have to be truthful about the quality and condition of the items.  Another option is to raid the local garage sales for gear to resell – but best not to hold stock unless you are into making your own craft items.
Selling on eBay can be a very rewarding career.
Youtube for profit.
Ok .. this one I am not really experienced at however I have been watching my son weave his magic setting up for a youtube campaign. He is not a teenager yet but is into creating reviews and commentaries on games and mods etc.  (hoping he will do well and keep me in the lifestyle I have become accustomed to – in a non-child exploiting, slave labour sort of way !)
Seriously – there are options for creative teens to really clean up on the internet using youtube and linking these to either a website of their own and / or advertising.
Blogging, Content and Affiliate Marketing
The experience of teens these days really lend itself to creating some fabulous blog or content sites.  Young adults, in general, have experienced a huge range of activities that can be turned into niche subjects.
These niches can be used for creating profitable content websites where they can write information that other teens will be interested in or are actively searching for on the internet. Music, sports, school work, girl and boyfriend relationships, clothes.. the list goes on. Kids are natural authorities on all these subjects.
Affiliate Marketing can be started for next to nothing – in fact with programs such as Wealthy Affiliate they can get training on how to build functional websites, along with hosting all for free to start up with, so it is a great introduction to online jobs for teens by earning commissions from some of the great affiliate groups like Amazon and eBay – which they probably already buy from themselves.
Along with learning transferable skills in website design, they are also creating a business of their own to manage and build. From developing affiliate marketing websites for themselves they can transition into building websites for small businesses, or developing websites to sell down the track.
Contract Projects – Fiverr, Upwork and other project sites
Teens with a flair for creative writing or artistically motivated kids can try their hand a contract work – for example through groups like Fiverr and Upwork – who manage their work and payments – which gives them some security by not having to deal directly with online clients.
Through these groups they can get contracts for writing blogs, stories, articles, through to animation, logo designing, youtube films … whatever you can think of … for which they receive payment on completion.  This is also a great earner.
Earn on Amazon with Ebooks and Short Stories.
Amazon is always after new talent to sell their ebooks and novels.
Whilst Amazon will take a commission from your sales, basically, they will give you a great medium with massive exposure for posting your short stories, novels or ebook for sale.
There is a lot of competition, sure, but if you have a talent then you will be recognised and can earn good money on sales of your books if they are good or useful.
Awesome Options exist for Teens and Young Adults with Online Jobs
The thing to realise is that age is not a barrier and if you are a teenager looking for work, or a parent with a teen who is not sure what to do to earn some pocket money, then get them looking at online jobs and business opportunities and you will be surprised at what they can achieve. There are options out there to start at a low or no cost. Just need a computer and a willingness to learn.
Thanks for reading this article and I hope you have found some inspiration. If you want to comment or ask me a question please feel free to post a comment and I'll be sure to give you an answer.  Visit Affiliategoto.com for more information on affiliate marketing options.
If you just want to get into it and have a go at starting an online business, you can start here.