Documenting Your Content Marketing Strategy
Do you have a documented content marketing strategy? If you are wanting to know the secret for writing awesome content, then this will help you on your way to getting the page ranking that you need. It is all about creating content with a purpose.
Hopefully, you have a business plan, right? Well, if not make sure you do that sooner than later.
And if you do content writing for a living, whether it be for websites, affiliate marketing, social media, even your Youtube channel, make the effort to document your content marketing strategy for your business. 
What I mean about documenting your strategy is getting your plan in concrete so you can refer to it in order to keep your content focused on your target market (Niche).
Understanding The Process
This process will also help you understand your target market if you are not sure (your business plan should have identified this for you already 🙂 ).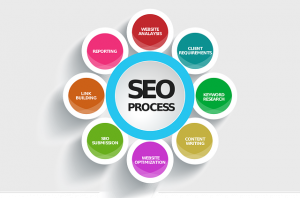 Once you know your market you can then focus your content specifically to capture your desired group and start writing awesome content that will rank high in the search engines.  
Apart from good search engine optimisation (SEO), having a content marketing strategy in place that will guide you, is key to your online writing success.
I was amazed to learn, while researching this article, that less than 40% of content marketers have a documented content strategy (Figures noted from Hubspot.com marketing website).
This could explain why so many online marketing businesses have trouble succeeding and more than often fail.
Stick to Your Plan
Once you have created a plan, then stick to your plan. 
See it as a business goal, like you would with a savings plan that you might have with your bank. If you have a goal and consistently deposit money to your account you will reach your target, eventually.
It is the same with online content. Providing quality, consistent and targeted content is an investment that will compound and reward over time.
Content marketing does not usually produce instant business success overnight. Be wary of anyone who tells you otherwise. But the accumulation of quality content will get you towards your goal.
To be successful marketing online you need to be producing awesome content that consistently gets attention. For anyone starting out as a content marketer, you will know how debilitating it is to produce an article or video, post it online, only to realise that no one has read it. 
If you have your SEO techniques working and you stick to your content plan, you WILL see results eventually.
Relationship Marketing
Remember you are building a relationship and offering insightful and useful advice to a problem, opportunity or issue.
Your content needs to speak directly to your customer needs and what solutions will address their problems. It needs to have a purpose and not just waffle.
Try not to directly sell to your customer. But, of course, if you have a solution that will provide the answer to your customer then, sure, let the customer know, but don't be too salesy or pushy.
Understand the Buyer's Journey to Create Content Marketing Strategy
The key to creating your content strategy is to understand your customer and the buyer's journey.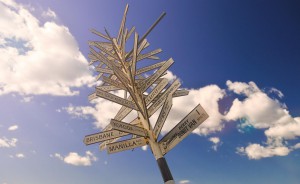 Understand your customer, firstly, by creating a buyer persona. You can learn a bit more about buyer's personas from this ARTICLE.
Understand your buyer's journey and you will understand what content is required that will speak to your customer at the right time.
The buyer's journey is the process that your customer makes before getting to a purchase. They will go through a number of stages along this journey. So what you need to do is provide content that will reach them at the different stages.
Stages of the Journey
The stages include an awareness stage, the consideration stage and then decision time. You can then define what your content needs to be about to suit each stage.
The awareness stage is where your customer realises they have a need or a problem and start looking at options.
I'd image the last time you bought a TV you would have done some research online and in stores to see what you needed and what prices were available.
You can tailor content to help your customer with this stage – product reviews, comparison guides, benefits and disadvantages – these are top examples of the type of content you can target towards your buyer.
You are not trying to sell them anything .. you want them to understand that they do have a need and show them what is available.
Feed Their Need and Solve Their Problems
Once at the Consideration stage, your customer has a better idea of what they are wanting. They have identified their need and have become aware of the options.
Again, you don't want to be selling at your customers. This is a time to help nurture their interest and help them identify what is the best way to go.
At the consideration stage, your customer needs to understand the benefits of what is available to them and how this will go towards helping them with their problem or going forward. This is where they are searching for solutions.
They already know what the products are but because they are at a stage where they are looking to commit, this is a special time in your relationship where you need to instil trust and sincerity.
Decision time is the stage of the buyer's journey when the product and services come into play. They want specifics and they want to know that they are making the right choices.
The Content Asset
Your content is an asset of your business.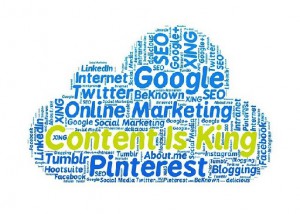 Treat it this way and be concerned about the type of assets you invest in your business, given that it is the main tool you will be using.
You would not buy a rubbish saw if you were a carpenter, would you? It would do the job but not well and people can see the result is poor.
Target Marketing
Remember to target customers who want what you are offering.
The buckshot approach to marketing has had its day and now we need to focus on targeting the customers who are in a position to buy what you are offering. Time is money (yes, even online), so you don't want to be wasting time on people who are not interested in your offerings.
Concentrate your content on your target market. This is the secret for writing awesome content that will rank in your targeted niche. 
Document your content marketing strategy to ensure that you don't deviate from reaching the customers at the right time along the buyer's journey.

./.