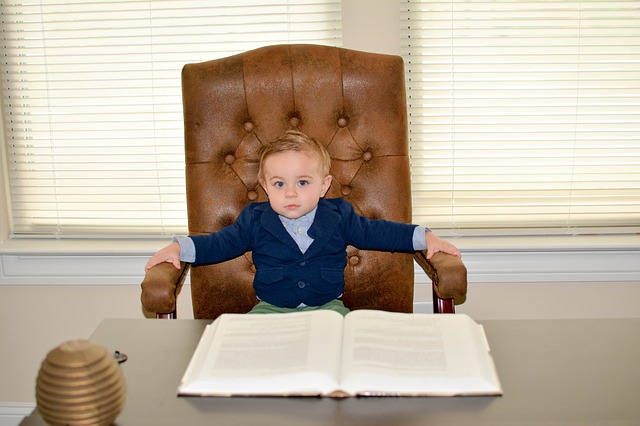 How to Create a Business Website
In today's market, a business without a website is missing out on accessing the largest market available to them – the internet. Now it is not hard to make a website that looks professional and will not break the bank. In fact, I want to show you how to create a business website for free. 
Internet marketing is the most targeted marketing source available and you are leaving money on the table for your competition if you ignore this opportunity.
Firstly, 5 Easy Steps to get started
Know the target for your website (you can create more than one website for different Niches within your business) 

Decide on a design to suit your business ( Thousands of WordPress templates available) 

Start collecting some relevant content ideas (product reviews, service information, staff biographies) 

Monetize your site  (Add affiliate links to earn money on your site) 

Set up your FREE website account
Follow these 'down to earth' steps 
Know your target market.
Let's assume you are in an existing business and you want to build a website to showcase your products or services.  Then you should have a pretty good handle on your targeted customers and demographics.
You can build a website around more than one of your niches within your business if you like and really target specific groups. 
It's a great idea if you have a business plan that you can refer to as well. It helps to review and analyse this sort of information anyway, but you need to be able to pin point this for your website so you can target your content and design.
If you are just starting out and / or are building a website business, as an example, then look hard at the niche/s (your specific target markets) that you want to aim at.
Knowing your specific market will enable you to focus on the direction of your websites and help to draw the correct people to your sites and rank well on search engines.
Decide on a design to suit your business
WordPress is one of the major website design tools and pretty much the simplest and most powerful blogging / content management programs on the internet. They have a huge selection of templates to pick from, especially if you are happy to pay a small fee, and plenty of free templates to use as well.
As your site will also need to be hosted on a hosting service, look for somewhere that will provide an 'all in one' service for you.  This would be a site that offers WordPress website templates, hosting, training, mentoring and support all in the one program.
My #1 recommended website resource for this.
In choosing a design template, you will be able to select a design that will fit in with the look and feel that you want for your business. Generally, a business has a few basic marketing principles that they use regularly, such as type font, colours that are used in office letterheads, logos etc.
Website templates should offer all this for you – the flexibility to personalise your site as you need and want.
Start Collecting Some Relevant Content Ideas
The best websites are the ones that people can go to and obtain useful information, help or advice, and product reviews. Part of designing aspect of your website is adding content to menus as well as writing some articles about your business or product / service reviews that are there to help and engage your readers.
Your content will also help your site to achieve good ranking so search engines. Keywords are included in the articles that relate to relevant search criteria. This is why the content needs to be well thought out and updated regularly.
There are a couple of great tools that can really help you to select good search keywords that will help your content to rate high.
My # 1 recommendation for this is Jaxxy Keyword tool. You can also use google adword search and try typing relevant search questions into search engines to see what is trending.
Find out more information about writing content here.
Think about the images that you want to use for your website. The better the quality the more professional the site will look.  It doesn't mean that you need to go and hire a professional photographer (that is an option, of course), as you can find some good 'stock' photos on the internet – some free, some you need to pay for.
It doesn't mean that you need to go and hire a professional photographer (that is an option, of course), as you can find some good 'stock' photos on the internet – some free, some you need to pay for.
If you have a logo design already that is great. Make sure you have that handy as well in different sizes and resolutions
Monetize your site – ROI and setting it up for earning income
Monetizing a website refers to setting it up to generate money. This is an important step that is often overlooked by small / medium businesses on their websites.
It's a good opportunity for you to sell your own products and services through your site and generate income for your business.
However, not all businesses are able to sell their product or services online… it may just not be practical.
But it doesn't mean that they cannot still market alternative products and services using affiliate marketing links to other similar merchants.
It doesn't mean that you need to advertise the competition. It is an opportunity to market and earn money from similar, non-competitive merchants.
Affiliate marketing is a tool being used by thousands of companies to help them reach new and different markets, in addition to their conventional forms of marketing and advertising.
For a website owner, you can earn additional money by referring people to these companies via affiliate links on your website.
This income can become significant if the website is marketed well and reaches a large audience.
Set up your FREE Website Account – how to create a business website for free!
The affiliategoto.com website can provide all the information on the steps outlined above. You are helped through simple, thought provoking and learning orientated articles and tools.
Plus this site is affiliated with the Wealthy Affiliate group where we can introduce you to the best online training available for setting up WordPress websites, designing, adding content and monetizing your sites.

Wealthy Affiliate is the 'All in One' package that you can use to set up your business website.
Wealthy Affiliate offers a FREE starter membership that provides you with 2 free websites to create from WordPress templates. You also get free hosting for the websites and free subdomain names to use with your selection of available names.  They also provide you with online comprehensive training and support. 
You will receive training on setting up your website/s, designing it and learn how to write content through structured tutorials, videos and live chat support.  
If you want to expand your online presence and use your own domain name you can upgrade to a premium account. This will provide you business with 50 websites, free hosting and masses of training.
You can use the course to train up staff, providing excellent on the job and formal training.  
If you would like further details on this program please feel free to contact me directly or link with me here.