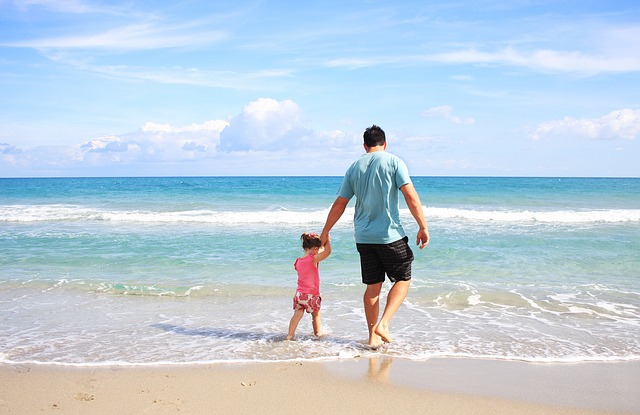 I have spent many years as a stay at home dad. Having previously worked in senior management positions it was an initial shock to the system. So I went about the process of looking at the options for some stay at home Dad jobs online.
For the new stay at home dad, the prospect of looking after kids full time can be daunting. And one thing that you have to remember is that being a full-time dad IS a full-time job already. Trust me. I know these things. It's not just the kids you have to look after. There will be the housework, shopping, schools, drop-offs and pickups, and cooking (if you are inclined), for starters.
Soothing the Itch
After a bit of time, guys may feel the personal need to get involved in some income generating activities. Especially if they were earning reasonable salaries previously. It's a matter of needing to maintain a personal status. It has nothing to do with the job at hand, it is sort of soothing the itch that comes from not earning.
It is hard to explain but I know most stay at home dads understand what I mean.  Despite the fact that the contribution at home is already great and respected by friends and family.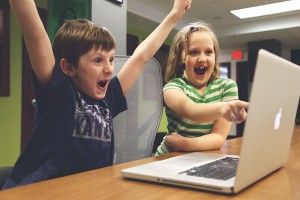 That's where the work from home jobs for stay at home dads come in. They can give you the opportunity to work casually, part-time and in your own time. Essential, when you are already working full time as a stay at home dad.
In my case, not long after our son was born my partner picked up a lucrative consulting job that made it a no-brainer for me to put my work on hold and take over the home duties.
Offline Options
Given the time and motivation, it is not that hard to come up with a list of work from home jobs for stay at home dads. I investigated a number of offline options. That being work options that were not internet based. These ranged from multi-level marketing (MLM) businesses, direct sales of training programs and personal development programs through to some contract database development work.
I understand the concept of MLM businesses but I have never had any joy for being involved. I don't find the process of recruiting people for the sake of creating teams of recruiters to be very fulfilling and found the products are usually something I don't have any passion for.
But if you are very personable and have thick skin then maybe this is something that you can investigate. The best of the MLM's that I have experienced or know about is Kyani. They are a very progressive bunch and I do know a few guys who have made a lot of money. But their input has been a seriously full-time effort to get there.
Online Options
With the exponential increase in the access to and use of internet throughout the world, so too have the opportunities to make money online boomed.
A current option available is selling online. Online giants like eBay and Amazon make it relatively easy for people to make money online selling products. If you have a product line to sell then you can market them online and sell direct a huge customer base.
If you don't have access to products then you can try 'drop shipping'. This is similar to affiliate marketing in that you are selling other peoples products without having to own inventory.
But you will probably have to pay upfront for the product that your customers order before it gets shipped. You might also have to deal with any product returns and chase up money. But a lot of people make good money through this type of business arrangement.
I became interested in the world of online marketing through one of my jobs in IT around 20 years ago. So my desire to find something that I could get my teeth into online was pretty strong. I started with a website that I made myself to help me sell some of the produce on the farm that we had bought at one stage early in my stay at home dad days.
This introduced me to affiliate marketing. I purchased access to some Ebooks and wrote a couple myself that I could sell on my website. Plus I created an account with Amazon and had a number of 'farming/ gardening' type books for sale on my site through affiliate links.
Scams and Rip-Offs
Along with all the wonderful opportunities that abound online, there are the inevitable scams and rip off merchants. Work from home jobs for stay at home dads are not immune to the glittery, shiny, offers of 'money for nothing'. Don't get caught.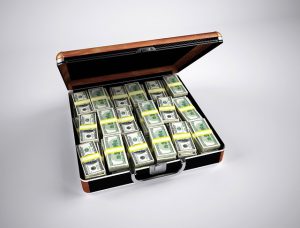 The key here is to do your due diligence, read reviews and search all you can for information on any online activity that you think is worth looking at.
The Best Work from Home Jobs for Stay at Home Dads
My number one recommendation is affiliate marketing. The reasons for this are pretty sound and based on my own personal experience. Getting into affiliate marketing is a low-cost option. Setting up a website and hosting for your site are generally the biggest cost.
But if you are really serious about it you will want to invest in some current and relevant training. I use the Wealthy Affiliate program for my affiliate marketing business. It is a real one-stop shop with literally everything you need to start, build and maintain a sustainable online business – from web development tools, domains and hosting through to training and structured online courses, mentoring and support.
Affiliate marketing is considered a risk free entry to online business. Your costs are low and it can all be stopped easily if you find it not to your liking. But the rewards can be significant. You can earn top up money or a regular income and many go on to create big incomes.
However, it has to be noted that it does require work. It is not a get rich quick scheme and I can guarantee that if you don't put in any effort you will not succeed. But the consistant effort will bring reward.
My New Career
These days, whilst I am still a stay at home dad, my son has grown up and now a teenager, so my time is free during the day to pursue my interests.
These days I work part-time online and also have a few other business interests that take up some of my time. I earn an income online as I had planned and have recently started a Wealthy Affiliate super affiliate masterclass. My expectations are to increase my online work and income through this course.
Just another opportunity available through Wealthy Affiliate if you are willing to put in the time.
My new goal is to replace my other business incomes with my online earnings, freeing up more time for some new ventures.
So, work from jobs for stay at home dads are certainly available. Try different things that might suit but avoid the scams by not rushing into any of the 'too good to be true' opportunities.
Feel free to add a comment on this. Tell us what you are doing as a stay at home dad or mom. What works, what doesn't.

./.