What is the Best Internet Business to Start in 2016?
For those of you who have been looking, you will know that there are heaps of different types of businesses that you can get involved with online. But I have found what is the best internet business that would suit an individual looking to start an online marketing career, easily and cheaply.
When deciding on what is the best internet business you need to have a set of selection criteria and determine who is actually looking.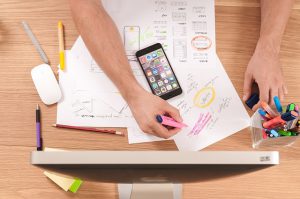 For the purposes of this exercise, I am going to concentrate on a business that would suit a small home office start-up. This will be an individual who is looking to make some money online without big outlays and with relatively easy input.
I say relatively easy input because I want to select a business model that can be started on a shoestring and can also be set up part time – maybe in tandem with formal employment, as a second income working up to becoming a full-time business.
Transitioning from Employment to Self Employed
This is the reality of most people's situation. It certainly was for me. I was working as a contract manager for an export business. I needed / wanted to create a second income that I could manage whilst working full-time before my contract expired.
It's not an easy feat. But this is the way that the majority of people enter the online business arena.
It would be a gutsy move to quit a paying job to start any work from home business. A good principle is to create something that you can move to once it is generating an income.
So, to determine what is the best internet business I have used the following criteria.
Best Internet Business Selection Criteria
The business needs to:
Be free to start or offer low introduction costs
Have fixed costs – no upsells and hidden fees.
Doesn't require premises or stock holding
Be able to be started / worked part time so as to not interfere with your primary income source.
Have good training and support
Show high potential of success in actually making an income
Be workable within your current skill set – not require any special IT skills to get started.
Have an 'All in One' type platform so it is easy to manage
Be well established and have excellent industry credibility and resources
Not be limited to age groups, ethnicity, beliefs etc
Can be operated remotely – web based, just need internet access
What is the Best Internet Business That Fits This Criteria?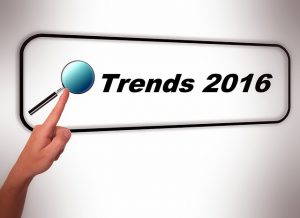 When you look at the growth areas on the internet, the stand out is the retail sector. People are trusting the internet more now and the rate of online purchases are increasing each year.
I read in a recent article on the InternetRetailer.com (Ecommerce Information Portal)  
Check out this related article:

U.S. e-commerce grows 14.6% in 2015

 BY STEFANY ZAROBAN Associate Director of Research
"E-commerce sales remained strong in 2015 as web sales totaled $341.7 billion for the year, a 14.6% increase over 2014's $298.3 billion…"
So online marketing is looking a pretty safe bet for the future!
And the direction that most of the successful internet marketing gurus are heading is 'affiliate marketing'.  Not to be confused with network marketing. Affiliate marketing is generally done online using a niche or information website.
Niche / Information websites are basically just that. They provide information to a reader on a niche (specific) subject. It is target marketing, essentially. 
Target marketing helps the website owner to concentrate on a specific group of people who want information on a specific topic. This makes it easier for them to sell products and services that are targeted to these groups.
What is Affiliate Marketing?
Affiliate Marketing involves marketing and selling products and services on behalf of a merchant. The major benefits of affiliate marketing are that you don't hold any stock or deal with the customer for payments, delivery or support.
These days, there are 10's of thousands of merchants who are using affiliate marketing as part of their mainstream marketing campaigns.
You have probably heard of Amazon, eBay, Starbucks, John Deere, Youi Insurance, Amcal Chemists….?  (Check out CJ (Commission Junction) and Commission Factory for some of the famous merchants in their programs) 
Essentially, you provide information about and advertise a merchant's products or service on your website. You will get a commission when a reader buys something, through your link to the merchant. Sell a lot of product and you have yourself a very nice income happening.
In order to sell a lot of product, you need to get a lot of people visiting your website.
This is where the 'work' bit is in affiliate marketing. You need to create engaging content on your website that will generate traffic and interest. If you can get people to return to, use, or share your website information then you are on a winner.  
So, How Do I Learn Online Affiliate Marketing?
Finding a good website that has information and training about online marketing and affiliate marketing techniques is the go.
On the Affiliategoto website, there is a training section on learn online affiliate marketing that will give you some basic tips. It will also provide you with the basic tools and techniques to get you started.
You will also need to find a good website development, hosting and management platform to base your business.

Now that we know what is the best internet business to get into, all we need is the best affiliate marketing platform to use.
When we refer back to the selection criteria on what is the best internet business, the first point is that the business should offer a free start up or low-cost introduction.
I personally only subscribe to programs that will offer a free starter membership. This indicates to me that they are willing to back their product.
My # 1 Affiliate Marketing Platform is WealthyAffiliate.com
Wealthy Affiliate (WA) provides the best website creation and hosting service which you manage through their WordPress Dashboard interface.
The key feature for me with WA is that they are dedicated to helping people create and succeed in affiliate marketing. The Wealthy Affiliate University contains modules of training, both written tutorials and video webinars, that is all you need to learn and develop in this industry.
As far as my 'what is the best internet business criteria' is concerned this program ticks all the boxes. 
WA Ticks the Boxes
It is free to start – when you sign up for their starter membership you don't need to plug in any credit card details or commit yourself to any terms and conditions.
They offer low introduction fee – once you are ready to upgrade to a premium account, you can get a discounted first months fee to get you started with the premium access.
WA have just one monthly fee for the premium access (or if you are committed to the process like I am you can buy a discounted annual subscription).
You get access to build and maintain up to 50 websites plus hosting, volumes of training and information / reference tools, plus mentoring, feedback and live chat and a 24/7 technical support service.
A true "All in One" system.  Additionally, there are no hidden fees or upsells.
In fact, you can earn an excellent commission from their own affiliate program that can quickly pay back your fees, or you can even base your entire business on this program.
Furthermore, there are no levels or tiers to climb. They just provide the service that you use to run your business.
WA is also well established, having been around for over 10 years now and have excellent industry credibility. I doubt you would find many, if any, negative reviews on this program.
Quick Summary
What is the best internet business for 2016? Based on the economic indicators for web based retail sales going forward and the growth in internet usage each year, my money is (literally) on the affiliate marketing business model.
Finally, I hope this article has been of help to in your search for what is the best internet business opportunity for you.
Please feel free to connect with me and add some comments below that we can use to contribute to this discussion. If you want to contact me directly, please check out my About Me page.