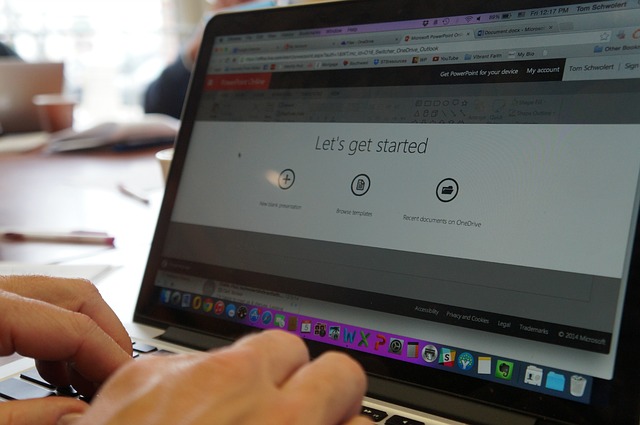 Marketing Goods and Services That Belong to Other People
Nearly every day I get asked what is an affiliate marketing business? So, I developed a website with the intention of assisting people to learn about affiliate marketing.
The AffiliateGoTo website provides tips and the basics of online marketing, and how to start up you own business. This website is just one within my affiliate marketing businesses. Several and varied websites make up my affiliate marketing business.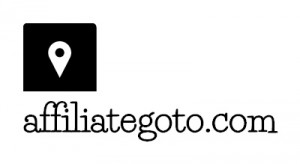 This website is just one within my affiliate marketing businesses. Several and varied websites make up my affiliate marketing business.
My other site niches are developed with physical products in mind, and I can sell products that I find within various affiliate marketing programs.
So, through these affiliate programs, I can market different products from various businesses without having to own or hold any stock. I get a commission paid to me when a product is sold through my marketing efforts.
What is Affiliate Marketing and How Does it Work
Affiliate marketing is a really simple modern concept in product and services marketing for merchants.
According to Wikipedia:
"Affiliate marketing is a type of performance-based marketing in which a business rewards one or more affiliates for each visitor or customer brought by the affiliate's own marketing efforts"
So, technically this means that a website owner can get paid a commission for any sales that are made through their website from links to a merchant business.
As an example, I have some product banners and text links embedded in my website. These link back to Amazon. Now, you should know who Amazon is, but if you don't, they are the largest online retailer/ wholesaler.
When someone clicks on one of my 'affiliate' links and buys a product from Amazon, the sale is traced through to payment and I will get a commission from Amazon for the sale.
Amazon will pay between 4 and 7+% commission for a sale. The rate depends on the product type and how many sales I have been making.
It doesn't sound like a lot. But you need to consider that I don't hold any stock and it has cost me very little, if anything, to achieve the sale.
The Business of Affiliate Marketing
Let's go back to the original question about what is an affiliate marketing business? The business of affiliate marketing generally requires a website or web-based medium.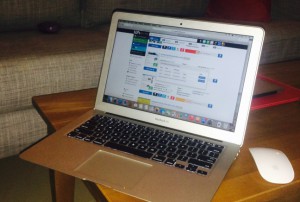 The marketing part of the website is what we call Niche Marketing or target marketing. Affiliate marketers use target marketing so they are able to hone in on a specific market.
This makes it easier for them to achieve access to a volume of interested or qualified readers.
Meaning, their efforts are hitting the readers they want who will be attracted to the products or services they are marketing.
What is Niche Marketing
Niche marketing websites are basically information sites. The information that they have is very specific to a single topic, or a niche.
Learn some more about niche marketing here.
Who Does Affiliate Marketing
This is one of the fabulous parts of affiliate marketing. There is nothing stopping anyone from doing this type of activity. I know a couple of 18-year-old guys who are members within the platform that I use and some long retired members in their 70's.
In fact, my 11-year-old son has developed his own websites within the Wealthy Affiliate platform. He wants to start to monetize them with affiliate links a bit later on once he has developed the sites how he wants and is achieving higher traffic volumes.
Some top affiliate marketers and active members within this platform are women. These ladies are highly motivated and provide guidance and training to new and existing members.
At this point of time, there are over 500,000 members in the Wealthy Affiliate platform alone.
What is an affiliate marketing business? Affiliate marketing is definitely a growth and 'ever-green' business.
What Formal Training is available for Affiliate Marketing?
There are a number of channels where you can learn about affiliate marketing. And as the popularity of this business model increases, the more platforms become available.
As will all business opportunities, you need to be vigilant and watch out for the dodgy dealers.
Personally, I use the Wealthy Affiliate University training. I was able to start the courses for free when I first signed up. This free start was hugely valuable to me at the time because I didn't have much money to spend.
I looked a couple of other programs but they all required a payment upfront for me to access their training materials. So, you don't really know what you are going to get until after you pay for it.
Whereas Wealthy Affiliate gives you a free trial so you can see the level of quality that they provide with their training materials.
I urge you to give it a go. It Is, after all, free to set up a starter membership. So if you don't like it you can just walk away from it. You don't have to go chasing a refund, or worse still, lose your money.
So, what is an affiliate marketing business? Wealthy Affiliate university is the place to learn and develop your online website business.
Is an Affiliate Marketing Business Easy and How Soon Can I Make Money?
These are popular questions. And I have asked these myself when I first started.
The internet is peppered with 'Get Rich Quick' systems and people pushing 'easy money for little effort' business concepts.
Seriously, I have looked at heaps of these. I have even fallen foul of a few and have done my cash.
But if you think about it logically, if it was that simple to make money, we would all be rich today! The reality is that the only ones who actually make the money are the ones who come up with these schemes.
Watch out for Scams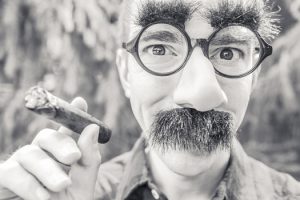 The rest just hand over the money. It's easy for the schemes to show photos of their huge bank statement balances because people like you and me just keep paying them.  Yep?
Legitimate affiliate marketing businesses take some time to start earning money. Just  like any 'bricks and mortar' business, time is required before they become profitable.
Now don't get me wrong. There are some people who can hit a magic niche whether it be through their good management and niche research or through luck. I do know some people who have achieved quick results through building micro niche websites. But these are not always sustainable.
The reality is that it can take anything up to 12 months to start earning an income. And for that reason, we don't recommend that you quit your job to start a career in internet marketing.  
Fortunately, affiliate marketing can be done in your own time. Once you get your website in place then it is just a matter of adding content and marketing.
This business is not a set and forget model. You have to work at your websites and add content, change features and keep it fresh. You need to be marketing your content and articles, writing blogs, making videos etc . 
These are MUST DO items .. you can't fudge them.
But the clincher is that you are doing this for yourself and your own gain.  Once you have an income coming in you can make educated decisions on your future direction. It's your business and you are in control.
The old cliché applies here – "the more you put in the more you can get out"
Recapping – what is an affiliate marketing business?
What is an affiliate marketing business?   An online website based business that you can create and develop in your own time, part time or full time.
You earn an income by informing your readers; writing good, effective, useful content that they can use. You want them to come back for more.
Good content drives high traffic volumes. High volumes convert to high sales. Sounds simple enough. Well, it is. You just have to apply yourself and make it happen.
The best affiliate marketing platform that can help you to make this happen is Wealth Affiliate University.
What is an affiliate marketing business?  Set up a FREE Starter Membership today and find out.
.