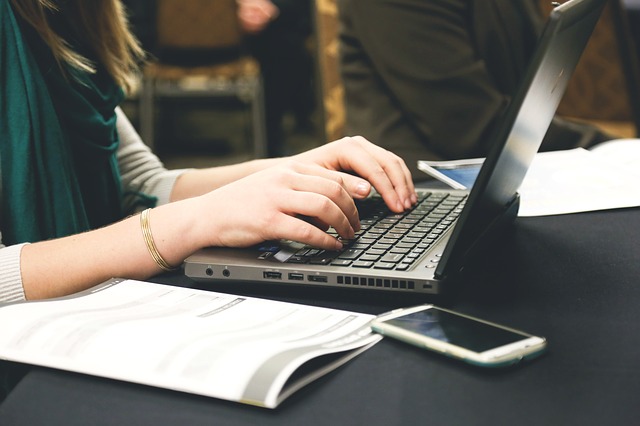 Start a Small Online Business at Home
If you find yourself dreaming of starting your own online business from home, you're certainly not alone. The good news is that there are definitely some legitimate opportunities around to help start a small online business at home and available to you right now.
The dose of reality comes when you realise exactly how much effort you are going to have to put in in order to make a success out of it.
It can be a daunting task because most people have to start their own online business while they are still working in their old job.
Fortunately, this is something that you can do. You simply have to know how to go about it. First and foremost, you have to know how to get started and what equipment you should have to start a small office out of your home.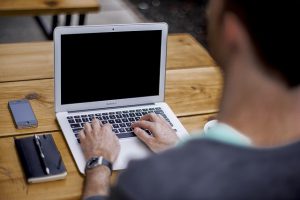 You don't want to spend every ounce of money you have, so find out where the best laptop deals online are located and get yourself some home office equipment that is capable of getting the job done.
Next, set everything up and learn how to successfully market your business.
Be patient and realise that it takes time and energy but eventually, you will succeed as long as you are willing to put in the time and the effort to do so.
How Do You Get Started?
How do you go from dreaming about wanting to start a small online business at home to actually owning one? The first thing you have to do is figure out what you want to promote online and then do some research to see how well that particular niche will perform.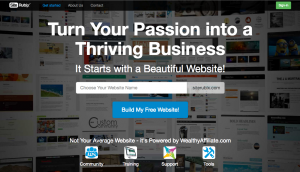 To a certain extent, it is a good idea to create a niche that you can diversify if you need or want to.
For instance, you might want to start a niche website about creating candles. This can also enable you to introduce other products like soaps and essential oils. It just broadens your options.
However, you should be careful that you don't over complicate your niche by trying to get involved in marketing so many different things that you aren't really doing any of it well. You can loose your niche market advantage.
As your business grows, you can slowly add more items.
Affiliate Marketing is Your Best Online Business Option.
What I have found to be the best small online business model to use, that is the most cost effective and easy to start, is affiliate marketing. Affiliate marketing doesn't require you to own, create, stock or hold any products or supply any services.
The great thing about affiliate marketing is that you can adapt it to ay niche or idea that you can think of. There are literally hundreds of thousands of businesses that can provide you with an affiliate program to help them sell their products.
If you have a business idea, a niche idea, you can find a product or service to marketing and make money.
What Gear will You Need – The Small Office Home Office Equipment
The equipment that you need to have will depend largely on exactly what you are doing.  But if you have a small office in your home, you need some basic home office equipment. Like a good laptop, a smartphone and a good desk / table and a comfortable chair and an area to sit and create content.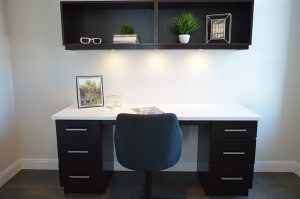 It is also a good idea to make sure that you have a solid understanding of basic business practices. Eventually, you might want to get some good bookkeeping software on your laptop so you can keep everything straight as you go along – your could find yourself getting busy.
Again, the importance of a good laptop cannot be overstated.
Find the best laptop deals online and pick one that offers more than what you currently need. That way, as your business grows you won't find yourself immediately needing to upgrade your equipment.
Setting Up Your Business
Setting up your business is one of the most important things that you will do, so make sure that you pay attention to the little details so you can get them right. Decide what type of website you want to have and how you want to promote it.
To set up relationships with other businesses you will likely need your Tax detail. Don't get scared off by that – it is now common practice on the internet as Governments crack down on tracking income from all sources.
Besides affiliate marketing, another option (or possibly an additional part of your business) might be "drop shipping".
Other Online Activity Ideas.
The difference between affiliate marketing and drop shipping is that the later requires you to pay for the products at the time of purchase from the wholesale or manufacturer (business).
Meaning, when a customer orders a product from the wholesaler through your website, or your ebay or amazon store, you will need to pay for the item through your own account with the business and then the customer pays you directly.
The business still does the shipping and handling of the product for you but you have some exposure by having to ensure the customer pays, and you will need to refund them directly if they decide to return the product.
It is also important that you learn how to set up a blog and maintain your website content.
There are some online classes available that will show you how to do all of these things and there are also certain websites that will walk you through the entire process. If you don't already know how to do it, find someone that does and follow their advice.
My #1 online training and website development recommendation is the Wealthy Affiliate program.
Marketing
Marketing is probably the single most important thing that you will do for your business. Without it, no one will know that you exist, so they can't purchase anything from you.
Make sure that you take every opportunity to market your business in networking sites and using your social media platforms. One of the best online marketing networks that I use is IBOToolbox. It's a free-to-join website that allows you to advertise and socialise.
Have business cards printed up and don't be afraid to post flyers in public locations where it is allowed.
Create Good Content Regularly
Maintain your website content and your blog, constantly writing articles about your niche, products and relevant information. The more you make your website attractive to your readers the more they will want to return.
Develop an email list with opt-in forms on your site. People may not always return to your site but you can still keep in contact with them and promote your niche and products if they have opted into an email list.
Create affiliate links on your website so people can make purchases. Post information about your business on every social media platform you can get your hands on and don't be afraid to take your online business out into the community for special events or to support a good cause.
Affiliate marketing can really help you build some residual income. Although it might not seem like much at first, it can eventually turn into a significant amount of money that basically rolls in every month regardless of what you are currently doing.
It Takes Time and Energy
The most important thing to remember when you start a small online business at home is that it takes some time and energy to make it a success.
For a while, it might seem like you are just putting in a huge amount of effort for little return. You will undoubtedly have your ups and downs and there will be times when you feel like you are never going to make a sale.
Sometimes you might feel like it isn't even worth it, but you really know deep down inside that it is. As long as you stick with it and refuse to give up, you will make that sale and you will start to get more and more customers until you have a business that embodies everything you have always dreamed of.
The key is to create plenty of good quality (useful) content that will help you get better exposure and search engine rankings. This is what drives your website traffic and increases your customer opportunities.
It simply requires that you refuse to give up on your dreams.