Recently, I have been writing a lot about setting up online businesses using affiliate marketing as the basis for the business. Affiliate Marketing is one of the few real online business opportunities that can provide you with an ongoing, sustainable income stream.
Aren't Real Online Business Opportunities All Free?
But the problem that I have found is that many, and really I mean the vast majority of people, that I am in contact with, expect all this for free.
Ok, I can, and have been offering real online business opportunities with the Wealthy Affiliate program through their free sign up offer. This offer provides a FREE start up membership which is intended to enable people to test out the site and gain an intimate understanding of what is available for their money.
The starter membership gives you 2 hosted websites and templates to choose from that you can practice, or even set up, ready for a real online affiliate marketing business. The initial training gives you all the 'juice' on what to do to get started and what is to come.
I Want It All For Free!
Now, this is the sticking point. Many people seem to expect that they should get access to everything for free.
But the reality is that this is a business.
They want to build a business that will make them money, so surely they would expect that there is some cost involved.

A 'bricks and mortar' type business will cost you thousands, maybe 10's of thousands to start up.
But Wealthy Affiliate costs me personally, $359 per year.
My gardening and landscape business that I set up from scratch 6 years ago cost me thousands to start. Once I had bought a trailer, a mower, a hedger, an edger, fuel, INSURANCE, advertising, etc etc, I was well behind the eight ball.
Now I probably don't work any less at the moment, because I put in a lot of time whilst I build up my affiliate marketing business. But the potential for very high returns is what drives me forward.
And whilst I only earn a modest income at the moment it is all profit to me. Whereas my gardening business income was swallowed up in fuel and maintenance costs, casual wages, licenses, equipment and travel.
What is Stopping You?
So it brings me back to real online business opportunities and why people are reluctant to get involved.
There are so many scams and really dishonest programs online. I am certain that the majority of people who are genuinely searching for the real online business opportunities have at some stage been stung by one of the dodgy online cons.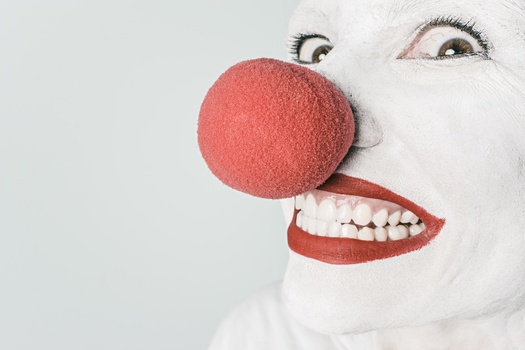 It is inevitable because they make them sound so good, so easy, so FREE
I even saw an ad the other day that said, "….just $9.99 for this free ebook…"
Really?
OK but seriously. You do need to, or expect to pay something for a quality product.
However, the cheapest access into an online business that you can probably find is through the affiliate marketing model.
What is the Affiliate Marketing Model?
Affiliate marketing uses niche websites to attract visitors the sites by targeting specific needs of the visitors. So, a Niche is technically a targeted group of people. The people what to know something about a specific topic, and you can provide them with it.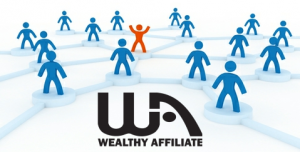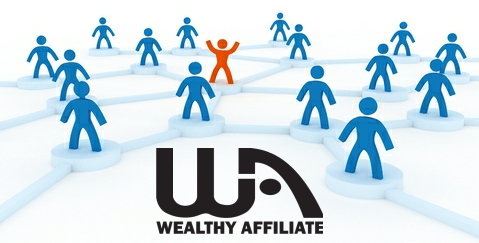 Let's say you have a passion for baseball. You know all the gear, all the teams and players. You know that people who play the sport will need a baseball bat or catching mitt as some stage.
So what you could do is create a niche marketing website around baseball bats, as an example.  You can do reviews on different gear, articles on hitting styles, how to swing a bat, how to score a homer!
Do you get the idea?
Once you get a stack of people visiting your website you can add in affiliate links to Amazon, for instance or a sports store chain who has an affiliate program. Promote baseball club memberships, tickets to games, apparel, whatever takes your fancy that has an affiliate program that you can join and earn a commission on sales.
Imagine if you had five websites earning you $500 or even $1500 a month each, or even $3000 a month each. What about $10K each.  It can be done and you can also far exceed this too.
This is affiliate marketing.
Find The Industry Best Platform to Peer With
But you need to have a stable, supportive platform to run this sort of business from. You see, you can have a bunch of websites all targeting different aspects of your niche if you like. Or unrelated niche websites if you want to mix it up a bit.
ALL-in-ONE services would be ideal for this type of business
Wealthy Affiliate offers real online business opportunities with their  ALL-in-ONE web builder and hosting platform. Plus, they include a university of structured training materials and video tutorials that will help you develop your skills and build your business.
This is all included in their monthly or annual subscriptions. Too easy. But that is the deal .. there is a subscription required. It is not ALL for free – this is when you 'go premium'.
It's unusual, but they are the only group I know who actually offer a payment free access to their program. You don't need to pull out your credit card until you, personally, decide it is time to take the training to the next level and go pro!
Back Yourself and Give It A Go
I hope this has been informative. When you have been searching for real online business opportunities it is a breath of fresh air to finally find one that is not hell-bent on upselling and ripping you off.
So take this opportunity to create your FREE starter membership, then UPGRADE to premium once you feel comfortable that this is the best online opportunity around.