In the search for higher volumes of traffic for websites, people often turn to one of the few quality traffic exchange sites. Exchange sites have been developed with one goal in mind. This is to get vast loads of traffic sent to your website to build traffic momentum.
But do they really work?
There are a lot of people who will argue that quality traffic exchange sites can boost your website views and site exposure. And simply put, yes, they can. But at what cost to your site ranking on the search engines?
Poor Viewer Quality
I have personally used traffic exchange sites. Trafficadbar, Easyhits4U, Rebrandable Traffic (RT), etc. And yes, I had an instant, massive increase in traffic to my website or the links that I had been promoting. But I found that the site views are generally very low quality. By this, I mean that there was no obvious intent by any of the viewers to interact with my site or access any content.
As an example, I promoted a mail opt-in funnel through one traffic generation system. What I received was a huge amount of additional traffic to my site via the opt-in link, however, the email addresses I received were mostly from the same email domain (IE yahoo.com). Also, none of them was authenticated. Meaning, they did not respond to my generated follow up email asking them to confirm their subscriptions to my newsletters etc. Those who opted in to the program I was promoting did not go through to purchase anything.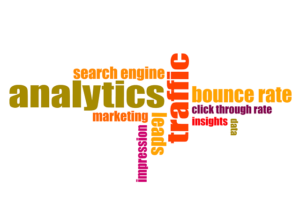 However, when I have used organic traffic generation methods to engage people with my website offerings I have found positive confirmation to subscriptions. Additionally, around 1 in 12 visitors would accept an offer to join my program.
High Bounce Rates
So I did a check on Google Analytics. The result of using these traffic exchange sites was that the bounce rates shot up significantly. This can only suggest that none of the visitors were venturing beyond the first page or lead page of the websites.
Reduced Time Spent on Site
Another side effect of the traffic exchange sites is the reduced time spent on the user's website. Part of the Google algorithm relates to how well your viewers interact with your website. Poor interaction will only show the search engines that your site is of little value to your user's.
Some better quality traffic exchange sites force minimum view times. For manual exchange sites, this means that you need to wait for 10 seconds or so, generally long enough for a website to load up. But it is not long enough for a person to look around a site.
How Do Traffic Exchanges Work
The way traffic exchanges work is by submitting your website to the exchange group for them to farm out to others to look at. Generally, what happens is that you are awarded points or credits for each website you look at.

So technically the more sites you visit, the more credit you earn. Your credit is then offset against others who view your site. So the more credit you have the more people will view your site in order to earn their own credits.
It is a simple enough process. However, the reality is that the primary aim of people will be to just click through your site as soon as they are able. So then they can go on to click the next site, and the next, etc so they can maximize their credits. This is what produces the high click-through rates and low view times in your Google Analytic results.
Some poor quality traffic exchange sites would even allow the use of bots to generate continuous views on websites automatically, driving masses of traffic without ever physically viewing a site.
Google Spiders see it as Forced Traffic
The Search engine ranking matrix doesn't only look at the volume of traffic that goes to/ through your site. It looks at how engaging your site is to your readers by measuring their time spent on the site and how far into it they go. Even with the quality traffic exchange groups trying to provide a better experience by enforcing minimum stay times on websites, it is not enough to help rank your website in the search engines.
I have been told that Google spiders troll the exchange sites and can see what websites are active on them. Given Google is all about providing quality search experience.
Organically generated traffic is definitely rewarded but forced traffic is not.
How to Get Quality Organic Traffic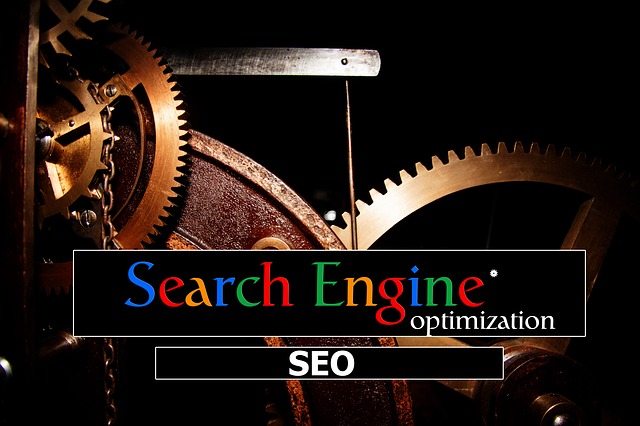 I think this should be the aim of all content marketing writers. Getting quality online organic traffic to your website would seem the logical best practice. But how hard is it to do?
The key is in your search engine optimization (SEO) and the quality of your content. Finding the best keywords to maximize your exposure and search hits is the first process. You can find out a bit more about that on a recent post I wrote about "what is the best keyword research tool".
Make sure you have good, relevant internal and external links within your content that relate to your content and keywords. This is a good start. Then crafting some engaging content that will jell with your target audience. Content writing is a bit of an art, but it does have to be difficult.
Quality Traffic Exchange Sites
My experience with exchange sites has not been all that positive. And I feel that my sites have been adversely affected by my Search Engine ranking when I have used them. Also, to make them work you really need to subscribe to them. This gives you access the more semi-automated functionality. Have a look at Trafficadbar as an example. You can buy different levels of access to boost your exposure to other searchers.
Probably the best traffic generator I have found is the Global Moneyline program. This one is not a traffic exchange as such. But it allows you to promote your websites or business to other people through the Global Moneyline program. Again, to make any real headway with it you need to upgrade from the free account to access the larger group internal mail outs.
But it would certainly be my pick of the quality traffic exchange sites available. It seems to generate more organic type of traffic. Users are encouraged to interact with other users and their offerings rather than just click through websites.
Personally, I am happier to spend any marketing money on direct marketing ads, Google advertising and social media as it has a more targeted impact if you are wanting to generate traffic to your site.