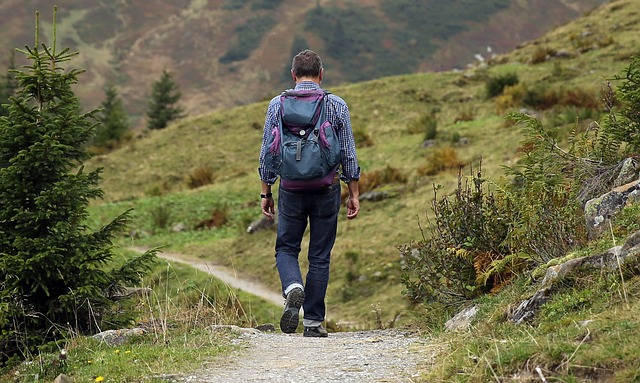 My wife and I are serial expats.
Both of us grew up as expat kids, following our parents overseas and living abroad for years at a time.
Needless to say, we appear to have been bitten with the bug. I met my wife in Papua New Guinea nearly 20 years ago. We were two Aussies (recently divorced) and enjoying the expat life.
To cut this long story short, we now have a teenaged son and we are still working in the Pacific.

Work That Doesn't Need a Visa
As contract workers, it is not unusual that we are not both working at the same time. Quite often we had one working and the other was looking after our (then) young son.
We have been fortunate that we have been able to work this way, but it does bring about a few issues for the partner not working, especially overseas when getting working visas for partners is difficult.
Recently, my wife secured another fabulous job in yet another pacific island. I also hooked up with the company I had worked for years earlier. My contract was a fixed term and I finished work after 2 years but my wife continued for a while longer.
So I decided to look for work that I could do from home without needing visas etc.  I had worked for an IT company and managed an ISP many years ago and had played a fair bit with websites and trying to earn money with Amazon affiliate links (selling books at the time).
Armed with this little bit of experience I set out looking into making money working online. And I found my fair share of pretty dam dodgy sites whilst I was looking.
Affiliate Marketing – Work Anywhere in the World.
Affiliate marketing gave me the opportunity to set up a small business for myself that I could work from any location. Which worked out well because I was travelling back and forth to Australia during the school holiday with our Son.
The other benefit for me was that it did not cost me much to set this business up. Which is pretty amazing in contrast to another business venture I had bought into that has cost me 10's of thousands to get into with very little to show in return (as yet).  Making money working online was a great option for me as an expat dependent.
I have been working my affiliate marketing business for over 12 months and now have around 8 niche websites (in various stages of development). I earn small affiliate commissions from 2 sites at this stage but I have been watching my traffic volumes increase over recent months, so I know it will not be long before these sites are generating a useful income for me.
** Update –  2 years later – I now concentrate on one main website that earns a modest income from a casual input using organic marketing. Still planning to ramp up my efforts to increase this income. But organic traffic is good and with some advertising programs on Google and Bing Ads I expect this traffic to increase. I still have several other sites but I concentrate only on the ones that pay now. **

Success Doesn't Happen Overnight.
So you do need to take this into account. It will take a little time to get an online business up and running. Making money working online is not get rich quick systems (if they even exist) but you can certainly generate a good income over time.
Below are a couple of affiliate marketing success stories that you might find inspiring from a few affiliate marketing business owners. FYI – These guys are all connected with the Wealthy Affiliate hosting and training platform.  As you will see they are from a variety of backgrounds and experiences.
And there are plenty more success stories on the Wealthy Affiliate platform .. have a look through it and read some stories.  You can set up a free account and try it out of you want.
Anyway, success doesn't happen for everyone, but it is possible for anyone. Like with all businesses and jobs, it takes effort to be successful.

A Booming Business Model
So for dependents living the expat life, who want to keep up skills and earn some money, consider online work.  Affiliate marketing is a booming business model and not likely to go away anytime soon, is totally flexible and portable, and potentially lucrative.
All you need is a laptop, PC or good mobile device and an internet connection and you are there.  Special IT skills are not necessary, but a good work ethic, motivation and some imagination are great to have.  Even strong writing skills are not overly necessary. Anyone can learn to write as if you were talking to someone. People find this style easy to read and relatable.
Make Money Working Online with Affiliate Marketing
Affiliate marketing is all about promoting a niche product of service. The great thing is that you can find a niche idea from anything that you may be interested in, or have a passion for.
For example, being an expat, you might have a passion for travel.  Start a blog relating to your travel experiences, maybe review hotels that you stay at or airlines you use to get there. Travel luggage, backpacks, car rentals… you name it. All these have affiliate marketing earning potential.  Learn some more about what Affiliate Marketing is all about.
So, drop the Mahjong tiles there is work to be done…
No, seriously, if you are interested in starting up an international online business give online marketing some serious attention. Do some due diligence and check out the best online training and resource platforms and you will find some great opportunities.