How Do you Know? Is an Online Business for You?
If you are looking online at the moment for a business idea or different ways to earn some extra money on the internet, then you will see that there are a number of options available to you. But is an online business for you? Let's have a quick look at some ideas that might help you figure it out.
For starters, one initial tip that you should keep in mind when you are making assessments. Is an online business for real? Is it legitimate? Does it sound too good to be true? In most cases, if it sounds too good to be true, it probably is.
There are plenty of schemes and systems offering quick money, get rich quick deals. Be wary of these and don't spend money on empty promises. Trust your instincts on these as your first feelings are usually correct.
1.Contract writing
This type of business involves you writing articles for online publications or content / blog website owners.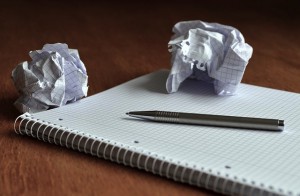 Generally, you have to submit some work to the online publication companies for them to assess your skills and see if they are willing to pay you. If they like you, you can earn some good money for your articles.
Usually, they will give you a range of article options that you can submit, so you can choose topics that are familiar to you. You can get payments from anywhere between $50 and $500 depending on the length and publication you are submitting to.
There are also the cheap as chips contracts that you can get through sites like Fiverr.com.  If you are good at your work you can earn more money here but there is a lot of competition from the '$5 per article' writers.
2. Online Sales (eBay/ amazon)
You can start selling products online through Ebay or Amazon just by setting up a sellers account on either or both. If you have a product to sell, this is the place to sell it.
You can also advertise other people's products on eBay or amazon for sale, but it requires a bit of double handling and some risk. You also need to ensure you are not breaking any Terms of Agreement with these guys if you use this method.
There are systems that are advertised that will enable you to automate these types of transactions but they are something that also really needs some close investigation to make sure you are not compromising your cash flow and they at they are really legitimate operations.
3. Drop shipping
This option enables you to make arrangements with wholesalers or manufacturers where you can advertise their products – generally on eBay or amazon, but you can also use your own eCommerce website.
Drop shipping arrangements usually enable you to advertise products for sale without actually holding stock, then when a customer buys a product they pay you and you pay the drop shipper. They then deal with the shipping and any direct customer enquiries, so your actual input is minimal. However, there is still some risk with returns and chasing up payments.
There are some big groups online who can hook you up with good drop shipping companies that market what you want to sell. Try Salehoo.com as a starter as they seem to be pretty reputable and legitimate and provide some training and support.
4. Affiliate Marketing
This is an online business for serious long term marketers, and my #1 pick of the lot.
It doesn't require you to own or deal with stock or customers. The concept is pretty simple and affiliate marketing is fast becoming a mainstream advertising and marketing technique employed by well-known merchants to reach new markets online.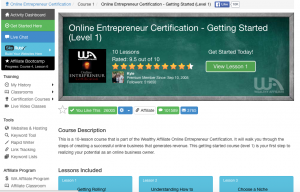 The process of affiliate marketing requires you, as a website owner, to advertise links to the affiliated merchant. You can market and sell a range of thousands of products and services for reputable companies just by joining their affiliate programs.
Affiliate marketing works best as a niche marketing business. This is where you target specific products / services that are promoted through content on your website. Generally, niche websites are aimed at providing specific information and assistance to people on targeted issues. Learn a bit more about Niche Marketing here.
My recommended affiliate marketing resource is Wealthyaffiliate.com.  This site is an 'all in one' resource – providing you with website building and maintenance facility and hosting, training and support. Best still is that you can try this business on a free Starter membership then upgrade to Premium once you want to take the business forward professionally.
About the Author. James is a full time online marketing consultant who owns and contributes to a number of websites that help people get started in their own online business. If you want to know more this is where you can get started online.