How To Increase Traffic  For Free On Your Website
Affiliate marketing is a game of traffic. So the obvious question is how to increase traffic for free on my website. No matter how sweet your site looks it will not generate an income for you until it has traffic going through it.
Online marketing professionals know that the key to driving traffic is content, followed closely by content.  Your articles need to be relevant to your site niche, informative, useful and catchy.  But also be on the lookout for free website marketing traffic opportunities.
You have to work your SEO keywords so they marry with your content to give you the best chance of picking up rankings on the search engines and hopefully achieve a position in the top 2 or 3 pages in Google or yahoo.
Once you start to see some good ranking with your desired keyword strings you will start to see action with traffic.  That's where your sweet looking website kicks in and hopefully will keep your viewer in it for longer than a cursory click-through.
But the smart professional is also looking for other tools that can drive traffic to their websites. There are some good free website traffic tools available that can be used in your arsenal of traffic generators.
What is IBOtoolbox ?
IBOtoolbox.com is a social network site that you can access for free and advertise your website and businesses.
Independent Business Operators (IBO) is  unique marketing platform that opens up a channel for  you to brand your business without having to fork out thousands of advertising dollars.  You advertising, comments, articles, press releases can all get search engine ranking and exposure through the IBOtoolbox network.
IBOtoolbox does not actively solicit money from you. It is unique in that the full range of its services and tools are available to all  – there are no levels to achieve, no enrolment plans or fees or upgrades once you join.  Access to the tools is achieved by earning 'credits' and turning them into 'impressions' that can be used for advertising.
Credits are quite easy to obtain, through logging in each day, commenting on and posting articles, reading newsletters etc. But you can also buy credits if you want to ramp up your advertising.  This is also where you can earn an affiliate commission from IBOtoolbox – so it works in your favour to use the site and advertise it as well.
You can also supply original articles in their Press Release tool. You will earn free credits for original articles and these will also rank in the search engines.  IBOtoolbox also provides comprehensive training and regular webinar features.
RT – Rebranded Traffic
Rebrandabletraffic.com  (RT) is another marketing tool that can be used to generate traffic to your site.
This is a website traffic distribution system that pulls traffic from thousands of websites around the world and redirects visitors to customer websites.
Setting up an account is free and, whilst you get a token free credit when you open an account, you do need to purchase additional credits to activate your 'campaigns' for any length of time.
The concept of rebranding traffic is a hard one to grasp, so it is worth your while viewing the website yourself and forming your own informed opinion. I have only recently started using this tool myself and to date, the results are not immediately outstanding in terms of conversions from the traffic.
However, I am prepared to give this much longer as in theory this should work once I have it targeted efficiently. Link to the site here for more info or to set up an account if you so wish.
Social Media Drive Significant Traffic
Don't overlook social media to drive your traffic, too. This is really a no-brainer these days as we all know just how much focus there is on facebook and twitter.
I  think the key with social media is to brand your business and develop a following through relevant posts and connecting with 'like- minded' groups.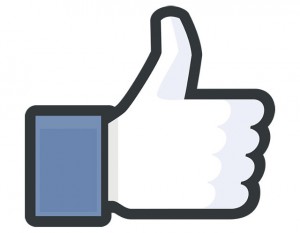 The vast majority of marketing on social media forums can be done for free. You really don't need to spend anything if you don't want, however, there are some pretty good advantages in using facebook marketing, for instance, where they will feed your adverts to a targeted audience.  You can quickly rack up the page 'likes' and get a following (provided you have good content).
But it isn't cheap, although you can set your own budgets and let the ads run as long or short as you need. You just need to manage them so the 'spend' does not get out of hand.
Google+  is trending as the new place to hang out.  It is a different format to the others and great for posting short articles and gaining your following through content and advertising.  In the online marketing world it is a MUST HAVE tool.
STREET ARTICLES – Blog Site
Another particularly useful site that I have come across and use is the www.streetarticles .com blog site.  This is site attracts high search engine rankings and can help to boost your exposure and traffic through posting some thoughtful, SEO target articles.
Build up your rating within Street Articles community and your articles achieve a better position within the postings.  This site is set up by the same guys as Wealthy Affiliate.com  ( Kyle and Carson) who really do a fabulous job of moderating, training and encouraging people in the industry.
Don't be shy to explore the possibilities for free or cheap advertising and exposure on the internet.  The options are available and relatively easy to find. Because these sites are offering free access they tend to be moderated well and encourage interaction within their communities in order to get the user to stay and contribute.  These are way less likely to be predatory and scam sites.
Remember the basics through – good, consistent, frequent content will drive your search engine rankings which bring along with it an increase traffic for free  and volumes that you need to convert to customers.  Happy hunting!
Please feel free to contact me or comment if you need any assistance getting started in a rewarding affiliate marketing career.
Please follow and like us: