ICANGet2 Review
The details.
Name of Business:  ICANGet2
Product:  The 'Silent Salesman' Mobile Marketing App.  Customisable to your business requirements so you can promote what you wish.
Cost:    As an affiliate only (no app, just reseller) – Free
               As an active user and reseller – $US 14.95 per month
Ownership:  CEO Mike Glaspie (aka Mike G)
The Business Opportunity:    a 2 x 14 forced matrix that can produce a significant monthly residual income from a commission on sales. 

Click Here to Find Out More about ICANGet2!
Some Background Infomation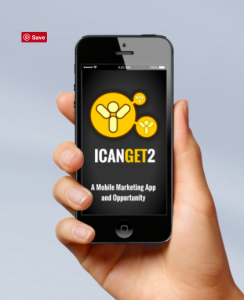 Mike Glaspie is a pretty well known and successful internet entrepreneur. As part of my ICANGet2 Review prep, I have done some research on Mike G.
He certainly does have his critics but also his followers. He runs a lot of web programs and some have come under scrutiny for lack of support and billing issues.
However, so far, my experience with the ICANGet2 program has been all good.
I have had very fast answers to support questions and receive correspondence for training and phone hook up chat info sessions.
The marketing materials and training guides all look pretty professional (but yes, as a professional internet marketer, I also know how to get this stuff done cheaply if I wanted to).
What You Get
The app program was easy to download and starts up immediately with a template for selling the Silent Salesman mobile phone marketing app. 
Basically, you can customise this template to suit your business. This is all done from a web based back office program.
This allows you to customise with your own pictures, content, contact information and whatever detail you want to add. When you change the template it goes live on your mobile phone and to anyone who has downloaded your app.
You can change the app content whenever you want. Actually, you can change the app to suit a totally different business if you wanted to. So technically, if you had two businesses you could advertise then both on and off to customers who already have the app downloaded on their mobile devices.
You are given a URL with your affiliate link to advertise the business opportunity online. The URL goes to a simple but informative website.  You can log into your app back office from this website. 
What Brought Me To See This Opportunity?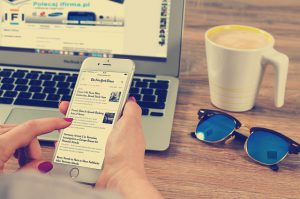 I was looking for cheap access to smartphone application technology that can be used to promote businesses. In particular, the opportunities I was looking for needed to be easy to administer, easy to set up – preferably template design, and affordable / value for money.  
Getting into the mobile app market by developing your own app from scratch can be a very costly exercise and out of reach for the average small business owner.
With the massive expansion of mobile app usage predicted over the coming years, many small businesses who have already been able to set up their own websites are now looking towards the future, and the 'Right Now", to advertise their businesses and services.
Mobile Apps for Business Owners
Having a web presence is such a huge benefit and a virtual necessity for today's small business owner (see this article on how to create a website for small business).
In the same way, small businesses need to explore mobile device technology to keep ahead of the game.
Many websites that have been created over recent years are NOT smartphone or mobile device friendly. As a website owner, you need to ensure that your website is mobile ready and accessible to mobile users.
Why Do You Need a Mobile App ?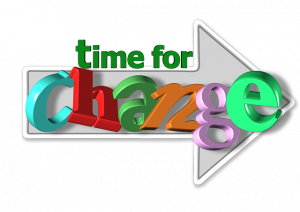 We know that Google has made it clear that website publishers need to ensure their sites are mobile friendly.
And the recent Google Penguin 4 update (Sept 2016) indicates that if websites don't adhere to the 'mobile ready' requirement they will face possible ranking consequences.
A smartphone application can be an extension of your website. But in addition, you can create a much more personal and loyal experience for your customers.
Engage your customers by encouraging downloads of your business's smartphone app and to accept SMS notifications on specials and events happening at your business.
Who Can Use a Mobile App ?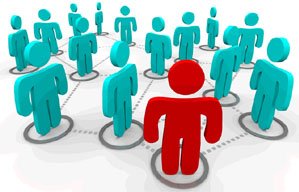 The opportunity now for small businesses, such as a local plumbing service, a dentist, a restaurant, corner supermarket, etc to access cost effective mobile marketing is here through the ICANGet2 service.
Now, as a marketing service, paying $14.95 per month is no big deal. It would probably be the cheapest marketing you can get. But the best thing is that it is direct and targeted marketing.
Imagine. Instead of a loyalty card, get your customers to download your app and send them "specials" notifications that apply to the app only.  
Inbound sales and marketing are now the direction businesses are going.
Gone are the days of chasing customers and cold calling. Websites and Smartphone apps enable your customers to come to you. They connect with you.  
The ICANGet2 Business Opportunity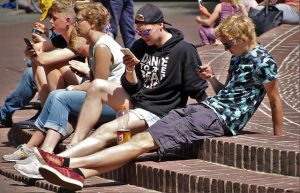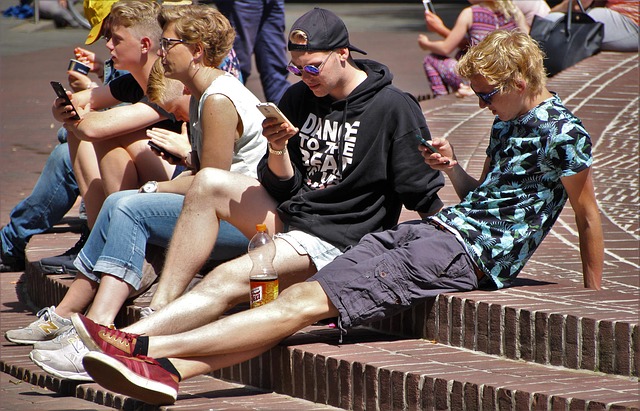 Now, going back to the ICANGet2 smartphone app and business opportunity. 
As I mentioned earlier, the cost for accessing your own personalised mobile marketing app and being able to send unlimited SMS messages to your customers is just $14.95 per month.
However, there is a business opportunity attached to this as well.
The affiliate side of the business enables you to earn a commission when you get another person or business to sign up to use the app.
Note that this app can be used in any country. However, the in-house texting application is only available in the US and Canada at this stage. All other functionality is available.  I run my app through my business in Australia.
The Compensation Plan – What is a 2 x 14 Forced Matrix ?
The compensation plan is based on a common Multi Level Marketing concept of a 2 x 14 forced matrix.
Blah blah blah .. so what does all that mean?
Ok… so what I understand this to mean is that, as a distributor, you aim to get two people signed up (ie. Two sales of the SILENT SALESMAN™ APP).
This creates a matrix position.
So then, any additional signings will go down under the 2 you have signed up, and so on and so on until you fill 14 levels.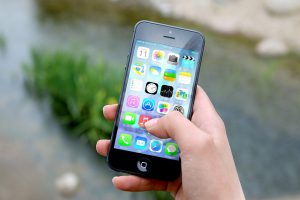 Your income increases further if you sign up 2 people who also fill 14 levels.
You are effectively helping your 'downline' generate their own downline. In the same way, your "upline" are doing the same for you.
That is the power of a forced matrix concept.
If you want to learn more about creating a mobile app for your business or how you can create a business out of marketing this mobile app program, click here for more information.
Disclaimer
I found the Silent Salesman app and the ICANGet2 business opportunity whilst looking for new ways to create mobile phone apps at affordable prices for small businesses.
I had not set out to get involved in this business initially, but intrigue got the better of me so I have signed up for the monthly plan. So I have an interest in this program.
What I intend to do is marketing the app and business opportunities as best as I can and will update you all as time goes on. So remember to check back on the website every now and then to see how I am going.
Please note that I have also invested in other smartphone applications. This is because I understand that this is a high growth industry and I want to be part of this development.
However, this particular opportunity is the cheapest I have invested in so far (by a long shot) but seems to have a bigger practical application and potential. 
Even solely used as a business app, it is a winner.
App development is a very expensive exercise (as I know from personal experience). Just as template websites revolutionised the website development industry and brought prices down significantly, so too has the Silent Salesman App template.
I have also deliberately not stated the incomes that the ICANGet2 program mentions on their website.  You will read it yourself once you check it out.
Go to  —->   http://icanget2.com/index.php?r=niusavi
What I Think – Summary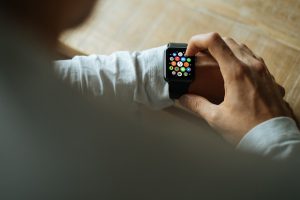 Being interested in smartphone applications my first impressions were that of excitement and intrigue.  
I have seen how much it costs for people to create, or get created, a mobile phone application. But this is a template that can be simply adjusted to suit your own business.
Now, marketing costs are also not cheap for a small business – simply because of their economies of scale (or lack thereof).
Newspaper ads can cost hundred to thousands of dollars. And this is shotgun marketing – hit and miss.  
Nearly everyone one has a smartphone or some type of mobile device, like an iPad or tablet.  So why not capitalise on this and target the people directly. If they come into your business, get them to download your smartphone app then keep in contact with them directly. Advertise your app on social media and encourage people to download your app and use it as a loyality system.  
As a business opportunity, I personally think this program looks great. The commission structure is good and seems relatively easy to acheive. But time will tell.  There are some negative reviews on this program but also good ones. I am willing to give this one a go as I think it is on the right track.

-/-