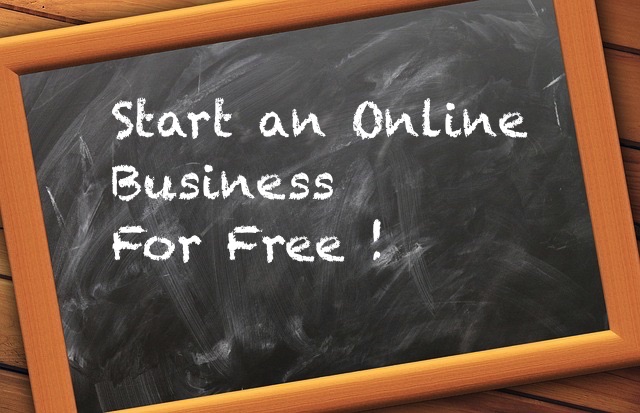 The Truth!
How to Start Online Business Free?
The saying goes, "you have to spend money to make money".  Well, there is a whole lot of truth in that and the reality is that even if you could start a business for free you would need to spend money at some time to make it functional. But can you Learn how to start Online Business for free, when you start out?
People just love the word "free" when it comes to anything, but it seems more alluring for people looking at setting up online businesses.
Knowing what cost 'Free' comes at is the key. When you are learning how to Start Online business you need to know any hidden costs.
But what I will show you here IS how to start and online business for free, (but not including the earlier mentioned costs) with no credit card, no money – just time and effort.  Ok, before you go rolling your eyes and think to yourself, "oh, here we go, another scammer …", well hear me out.
No Such Thing As A Free Lunch!
Starting an online business with no money down, is possible – initially. But you will have to pay something at some stage in order to progress.
Now, seriously, when you really think about it, you have to outlay something. The true scams of the world will try to make you believe otherwise .. so don't be taken in by them.
For starters, if you are going to work online you need 2 basic items – a computer (or at very least a tablet or a smartphone) and an internet access.  There are your first two costs one is a fixed cost, the other reoccurring.
Secondly, if you are going to be working from home, you will either be paying rent or a mortgage and even if you own the house you work in you will still be paying electricity, water bills, rates etc … so the costs are adding up, right.
So, the last thing you want is to start up in an online business that sucks your money and up-sells you every five minutes with the lure of better traffic, better ads, better commissions etc.
So a free start up is enticing. That gives you the opportunity to check out if this new business is going to be for you before you hand over any money. Sweet!
They Are Out There
The great news is that some legitimate online business opportunities do exist. Programs that will not leave you out to dry or empty your wallet, leaving you feeling ripped off and angry.
I began looking online for some website marketing ideas a few years ago that I could learn how to start Online business working from home. And like everyone else, I didn't want to have to pay much, if anything, to get the basics.
However, I was prepared to pay something for a program or system if it was good. But I was really looking for something that backed their own system enough that they would offer a startup for free. This would be a deal breaker for me.
FREE Websites And Hosting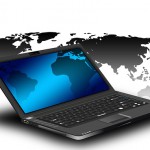 I came across some online reviews that pointed to the same online marketing program that was involved with affiliate marketing. I had some limited knowledge of affiliate marketing and knew what it was about so I went about looking into this one.
The program that these people were reviewing offered 2 FREE websites and hosting with a range of design templates for the sites. I could even get a FREE website subdomain name using their (.siterubix.com) domain so I could publish a website straight up and get it working for me – at no cost to this stage.
FREE Training
This program also offered FREE training and 7 days free of premium support. For me, training is a winner always, so free training to start up was a bonus.  So I signed in and started.
As I said, I had a little bit of knowledge about online marketing, but this training took that to a new level.
The clear, step by step instruction helped me go from selecting a website name, to selecting a site design through to publishing a live website within a few minutes – and this is before I had even got deep into any training.
I went through the basics behind Affiliate Marketing and why the opportunities to succeed in this business where so great. It covered finding a Niche market that I would create my website around, setting up the framework of the website with basic optimization and security (Spam) plugins.
Affiliate marketing websites are mostly CONTENT sites. Meaning that the sites are full of articles, blogs, video etc that are designed to help and entertain your readers.
The initial free training covered learning material on how to write articles and fill out the site with CONTENT. This would give my site the best chances of ranking high on the major search engines.
Then I learned about monetising the website and how to physically generate money from affiliate links that belong to some really well-known companies who pay affiliates (website owners) commission for sales generated from their leads.
So this was the start of my online business. I worked on it for FREE for a while until I was comfortable that I could make a go if it. I pretty much completed my first website and published it for free.
But Then I Paid Something
I upgraded, after a few months, to a premium membership that cost me around $359 for my annual membership (less than $1 a day) that gave me hosting for as many websites as I cared to do, a university of training and peer group experience, website designs and technical support 24/7 all included.
I missed out on the 59% discount that was offered initially for the first month's subscription because I procrastinated a bit and was not able to spend a lot of time initially. But the annual membership fee that I took out brought the monthly average cost down anyway.
Wealthy Affiliate Program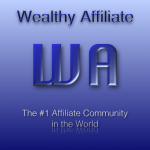 The program that I work with is called Wealthy Affiliate. The owners are two guys who are, to this day, active contributors to the training, chat Forum and support. I have even managed to get some one on one coaching from Kyle which has helped me get ahead further.
Wealthy Affiliate has been around for nearly 11 years now, and the depth of knowledge that this brings, and stability of the whole program, shows.
Other Real Costs
Now back to the costs … Once you start marketing your website you will want to have a personal domain name. When you are learning how to start Online business this is essential for branding.  The cost of a domain name will average around $US12 per year, but it will depend on the name and extension that you choose, and the vendor you buy from.  You can find a bit more about domain names here.
Hosting usually costs as well, but if you are a member of Wealthy Affiliate they will host as many domains as you like, included in your membership fee.
Other costs that I incur with my business is for a Keyword Search Tool – JAAXY. It is a monthly cost to me of $19, but I use this religiously every day. Again, this is not a requirement as Wealthy Affiliate also have a very functional keyword search tool included, which I also use.
Another infrequent cost is marketing – I use a social site called IBOTOOLBOX that lets me market my sites and articles for free. But to boost the frequency of ads and the number of ads I submit I buy some additional credits from time to time to help my campaigns.
Again.. this is not a requirement or necessary until you get to a stage where these costs start to fund themselves through affiliate bonuses and commissions.
REAL Long Term Businesses Take Time To Establish
One last key point that you need to remember if you want to start an online business for free is that it will take time. You cannot and should not expect that any business venture will make you rich overnight.
Websites take time to rank, through gaining authority and credit with the search engines, and your committed contribution of content to your website, eventually they will start to generate traffic that will also start to convert to sales.  This takes time and cannot be rushed, even with money. When learning how to start online business you will see that patience is required as is an understanding of delayed gratification.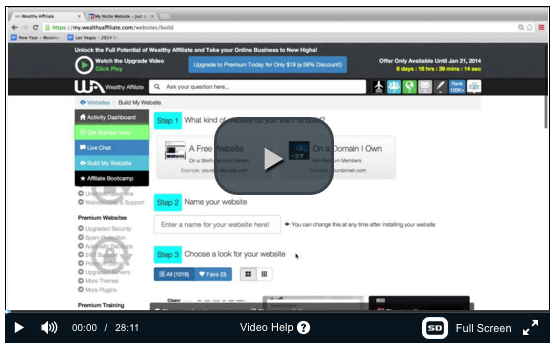 If you are interested in finding out more about what I do and how to start Online business for free (part time or full time), have a look through the affiliategoto.com website  and check out the video above.
You can sign up for your free starter membership here. Try it … its FREE !