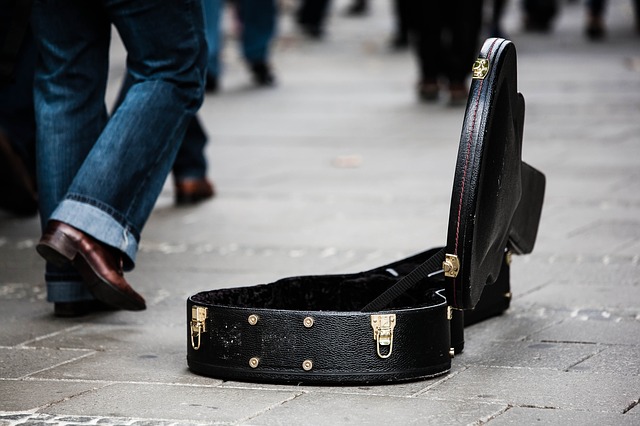 Earning Money Online – Is it possible?
Get rich quick schemes? Ok, so the title got you in, right? Sorry about that. The thing is that most get rich quick schemes won't apologise to you for getting you in and taking your money.
Get Rich Quick Schemes – like the Lottery?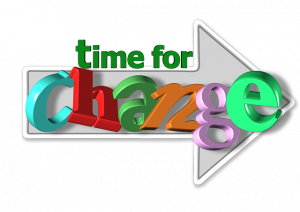 I don't know too many people who have not, at some stage, looked on the internet for easy ways to make money online. But being sucked into get rich quick schemes is sort of like playing the lottery. There is this sense of hope that the latest ticket will be the one.
From what I can tell, through talking with numerous people from all walks of life, plus my own experiences, is that we go in search of ways to make easy money online, looking for the get rich quick schemes, because we have had enough of the 9 – 5 grind. Getting up every morning a the same time, travel, work, travel, sleep, get up… it gets to you after a while and we all dream of some escape.
That's why they give us holidays, so we don't go insane.
To say that it is all fantasy is probably wrong. Im sure that in all get rich quick schemes, someone – most likey the one who started it – will probably get rich. People are generally willing to risk $20, $50, maybe $100 on a program that offers the world, just in case their ticket comes up and they win the lottery. That's how the schemes survive.
Do They Exist?
What if I said that you could find get rich schemes that work? Stay with me here!

Let me give you a hypothetical scenario.
Ok, so let's say I have been working (full time) for the past 30+ years. I have worked in a number of industries and various positions, working my way up the ladder.
Unfortunately, none of these jobs made me rich, comfortable maybe, but not rolling in it …
Then, what's say I start a new online marketing business that works and continues to grow and after 1, 2 maybe 3 years, lets say even 5 years, I have a regular, long term, increasing, passive income that I get from doing something that I like!
Relatively speaking, isn't that a get rich quick scheme? I invest a couple of years of my life whilst creating a business in the fastest growing industry in the world – the internet.
Its probably not what you wanted hear – 1 to 3 years of work!  But the reality is, if you are talking about an online business, they don't just happen overnight, unless you are lucky and strike a niche that goes viral (Hey, that does happen too – just think about Justin Bieber – or not!)
My #1 Choice
My get rich quick scheme is affiliate marketing.
Affiliate marketing refers to the online selling / marketing of other merchant's product and services in return for a commission or other form of payment.
Affiliate marketing can be conducted via content websites, blogs, Youtube, social media and, if you want you could even do it though print media. In fact – you may well recall (if you are over 20 like me) many years ago catalogue sales were the big thing. You'd get a printed catalogue of products in the mail box, you could choose some products and someone would come around to your house, deliver the product and take your money.  Remember Readers Digest?
Its sort of the same thing but digital, virtual and online.  You would have heard of Amazon, Ebay and maybe Commission Junction.  These companies are a few of  thousands that have affiliate programs that enable you to earn money online by marketing their products.
My #1 recommendation, the best online affiliate marketing system that know of, is Wealthyaffiliate.com.  If you are looking how to make money online legitimately then I cant recommend this to you more highly.
How Long Does it Take ?
I mentioned earlier investing 1 -3 years. Well, some people create a niche website that can start generating money within the first few months of set up and may be earning good money with in 6 months and by 9 months may be generating $10K+ per month.
This happens, and I personally know some of the many people within Wealthy Affiliate who have achieved just that.  I haven't quite had that success yet, but different circumstances can produce different results. But thing is that it is achievable.
The people who succeed don't necessarily have any experience in affiliate marketing, online selling or even any IT skills. What they have done is followed training and processes that they have learned through the Wealthy Affiliate University – a comprehensive online package of training through structured courses, written tutorials and video tutorials.
So this is the get 'rich quick program' that I belong to. I am not $$ rich yet but the process is working and my goals are being achieved towards this becoming my major income source. I am building a functional, legitimate online business from home.
As an added bonus, you can join on a free starter membership that will enable you to start your online website business without having to fork out money. You can upgrade to a premium membership once you are ready and comfortable.
Check out my review of Wealth Affiliate to learn some more,  or go to my website affiliategoto.com to understand better about the affiliate marketing process and how to monetise your website to earn a regular income.
About the Author James is a full time online marketing consultant who owns and contributes to a number of websites that help people get started in their own online business. If you want to know more this is where you can get started online.  Start Now