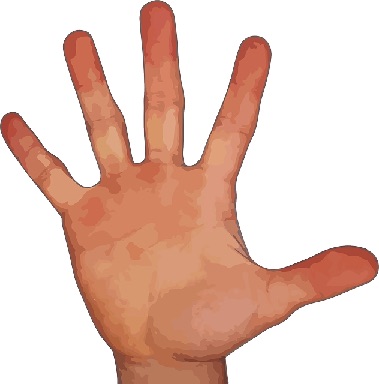 5 Online Marketing Mistakes to Avoid that You Probably Don't Know You're Making
I'll keep this article brief because nobody likes to dwell on mistakes. However, knowing just a few of the more common mistakes that we tend to make might just help your affiliate marketing business to move ahead. I have selected just 5 online marketing mistakes to avoid if at all possible.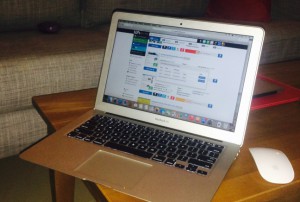 How often have you sat and looked at your website and the analytics / stats and wondered why things are not moving forward?  Well, just maybe you are doing one or more of the following things.
The following are 5 online marketing mistakes to know might help to fix your traffic or conversions.
Not knowing your audience
This is a basic mistake that I have personally been guilty of. You don't do this intentionally, you just sometimes go off track and forget who your website is aimed at.
Make sure your text is suitable for the audience and pictures reflect your niche.
Not targeting your content
Targeting your content is one of the major mistakes we make. Sometimes we write articles that are not really targeting your core niche.
By that I mean it is possible to write great content articles that become too broad and don't reflect the wants and needs of your audience. It happens sometimes when you start scratching for content for your website.
At this point, it is better to step back and do a bit of brainstorming and some research online to pick up the best ideas for your content. Same goes for video content as well.
Over monetizing your website
One thing that you don't want to do is over monetize your website. It can quickly become a junkyard o links and adverts which are the quickest way to send your audience running.
The feel of your affiliate marketing website should one of information, help and assistance. If you try to oversell you run the risk of making your audience feel as if you are only trying to sell them something – which is exactly what you are doing.
You want then to keep coming back for your content and information.
Being more subtle with your advertising should make them feel more comfortable. This links in with knowing your audience and targeting your content as well.
Too many external links
Be wary of adding too many links to external sites, even if the external sites are your own.
This tends to make the search engines assume that the content on your site is not helpful, therefore, you are linking to sites with better information.
Try to use internal links where you can that link to your own content articles or pages. If you don't have good things to link to on your own site, then this is what you need to work on.
To become an authority in your niche you need to have the content that people want.
Too many plug-ins and pics
This is one that I had not understood myself until recently. Excessive plug-ins and large pictures will slow your site down.
It is said that if a surfer cannot access a site within 3 seconds max, then they will move on. I know for a fact that I do this. Actually, I don't think I even wait 3 seconds …
If I can't see what I want straight away, then I go on to the next site. It's brutal but it's the way it is.
If you need a lot of pics to demonstrate something, then make sure you have them as small as you can get away with. Also, consider your header picture if you use one, and check how long this takes to load.
Optimizing your website
Hopefully knowing the 5 online marketing mistakes to avoid will been of some use to you and if nothing else gets you thinking about the best ways to manage your website to optimize your exposure.

A bit about the author – James is a full-time affiliate marketer who manages a number of websites with various niches. His main objective is to help people get set up with their own online business websites where they can work to make money online. You can check his profile here.
My #1 Affiliate Marketing training and websites development site. The WA Review.