Welcome to the Affiliategoto.com website!
Hi there,
My name is James and I am an online marketer and business owner.  I have always wanted to start an affiliate marketing business, so started this one in 2014, initially part time. So, welcome to the affiliategoto.com website! 
Just a little bit about me.  I like to travel and work abroad. When I am at home I enjoy life on my farm growing garlic, chillies and herbs and tending to a few chooks.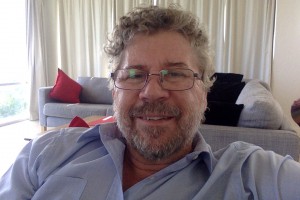 My background is in sales and management. I have had some 30+ years developing my sales and management skills in a variety of industries.
I still do contract work overseas from time to time, mainly in developing countries in the Pacific. 
I have managed large supermarkets and project managed a bunch of new technology installs, including retail management software and hardware into a supermarket chain, setting up EFTPOS systems and an Internet Service Provider (ISP).
I managed the first ISP in Papua New Guinea which further developed into an IT Bureau and hosting service (I believe it is called a 'cloud' these days !)
I have a love for helping people in business and a fascination of the internet. So, I have combined the two to produce this 'go to' website for people wanting to start up an affiliate marketing business or set up websites for themselves or their businesses.
The aim is to give people the opportunity to create a solid income from the internet.
My passions include developing my online marketing business, blogging and affiliate marketing.
Please feel free to post a comment or drop me a message if you want to know more at info@affiliategoto.com.  You can also link and follow me at my Wealthy Affiliate page.